Travel and Tourism Management Dept of EJM College celebrates World Tourism Day
By
Reach Ladakh Correspondent
Leh, Sep 28, 2022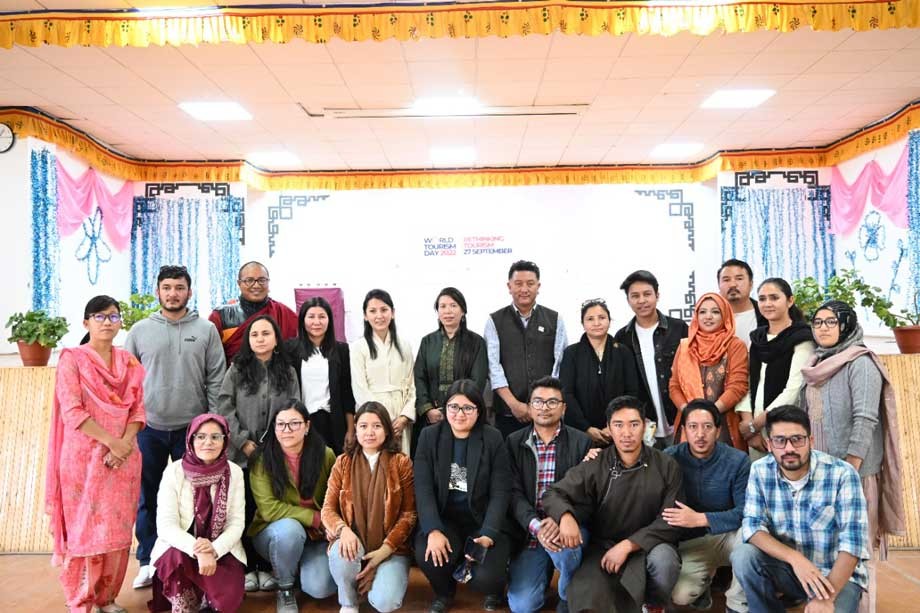 Leh :
Department of Travel and Tourism Management of EJM College, Leh organised an industry-institute interface on the event of World Tourism Day 2022 under the theme 'Rethinking Tourism' at EJM College, Leh on 27 September.
Guest speaker, Former President of All Ladakh Tour Operators Association (ALTOA), Senior Tour Operator, and Managing Director of Himalayan Crossroads Tsetan Angchuk discussed the steps to make Ladakh a sustainable tourism destination.
Vice President, All Ladakh Tour Operators Association (ALTOA), Senior Women Tour Operator, and Co-founder of Royal Explorers, Lobzang Tsendol highlighted the works of ALTOA towards the betterment of tourism in Ladakh and its plans.
Similarly, Vice President, All Ladakh Hotel and Guest House Association (ALGHA), a budding entrepreneur and founder of sustainable boutique resort Dolkhar and Tsas, Rigzin Lachic discussed sustainable tourism as the need of the hour for Ladakh. She also motivated students to pursue entrepreneurship and contribute to the sustainable development of Ladakh.
Earlier, Principal EJM College, Dr. Samina Iqbal also spoke about the importance of celebrating this day.