Tundup Dorjey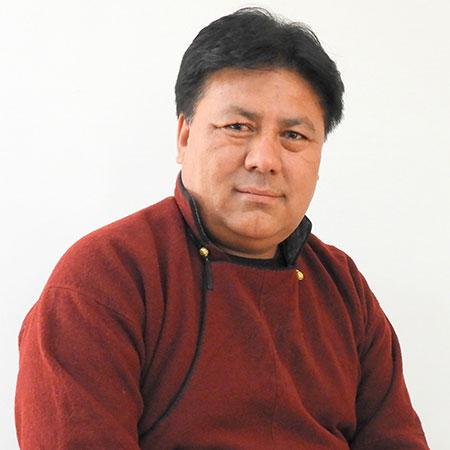 Proprietor
Reach Ladakh website and guidebook was launched in the year 1999. In 2013, Reach Ladakh Bulletin started publishing its fortnightly newspaper.
Our main aim at Reach Ladakh is to disseminate regional news from Ladakh and promote Ladakh as a prime tourist destination in India. One can log on to this web page to get much news on social, development, sports and other burning issues from Ladakh besides, tourism related information like accommodation, adventure, cultural and eco-tour, trekking, etc. Through this web page, we have tried to portray Ladakh to the outside world by giving a brief description of its art, culture and tradition, festivals, cuisines, institutes and religious practices.
We also bring out a bi-annually Ladakh tourist guide book under the same banner 'Reach Ladakh'. It is a fully researched based book to present an immaculate and complete picture of the places to the reader. If you plan a tour to Ladakh both the web page and the guidebook will be of great help to you in planning, preparing and operating your tours to this region.
Hoping everyone appreciates our effort. 'Happy Reading'
Rinchen Angmo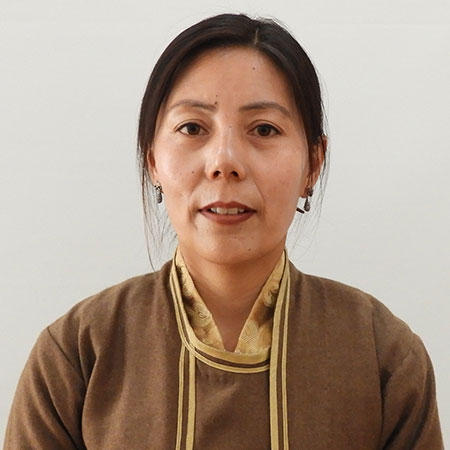 Rinchen Angmo is the editor of Reach Ladakh Bulletin, a pioneering fortnightly local paper published from Ladakh. In 2018, she was awarded the Times Women Achievers of J&K-2018. She is one of the founding members of the Press Club Leh and was its General Secretary for two years. She has played a key leadership role in expanding space for media in Ladakh and facilitating public discourse on various issues.
Besides writing for various State newspapers and magazines, she is pursuing her interest in broadcast journalism by contributing regularly to television and radio for the last nine years. Apart from that, she also edits an annual tourist guide book titled Reach Ladakh Guide Book.
She researched and reported on various issues including the HIV/AIDS, Tuberculosis, women Issues, Health, Crime, environment, developmental stories & culture preservation in Ladakh. Apart from all these, she has Co-hosted the TEDx event held in Ladakh, appeared as Judge for several School Debate competitions, hosted the first-ever political debate during the Hill Council Election in 2016.
She has also presented a paper in an International Conference on the theme: "Recovery Marketing Strategies for Tourist Destinations in Conflict Situation" organized by Central University of Kashmir, Department of Tourism which was held in Ladakh (LEH)-2017. She was one of the speakers of a panel discussion on 'Towards Peace and Reconciliation in Jammu and Kashmir', held at Bangalore International Center; On Kashmir issue held at Asian College of Journalism, Chennai; 'Bridging Gaps: Regional dialogue on Jammu and Kashmir in Jammu, in 2017, and attended a training for journalists, held in Bangkok, Thailand, in January 2018.
Presently, she is the President of Ladakh Journalist Union and also a member of Civil Society Alliance on child rights.
Stanzin Dasal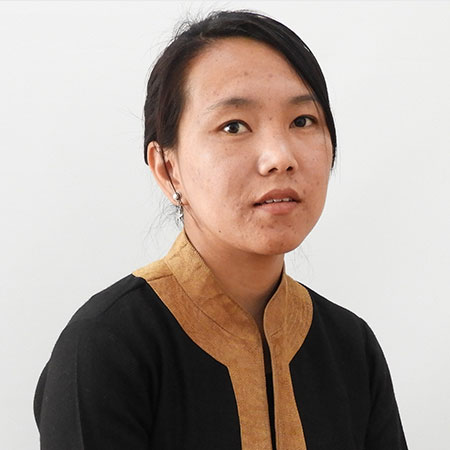 Assistant Editor
She joined in 2015 at Reach Ladakh Bulletin and is working as an assistant editor. Her role includes editing. She also collects information about newsworthy events to write news stories through research and factual information. Also, take interviews.
Tsering Morup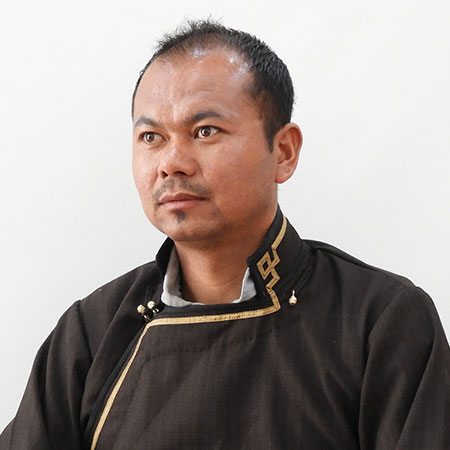 Sales & Marketing
Morup has been working with Reach Ladakh since 2011. He manages the accounts of Reach Ladakh and also handles the advertisement for the paper and website. He has a good experience of the local know how's. He also handles the marketing and distribution of Reach Ladakh Newspaper and guide book.
Raul Anaya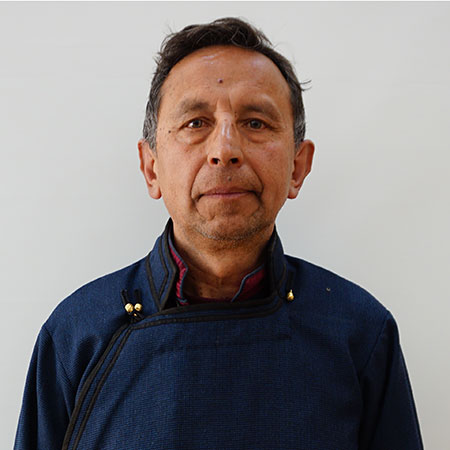 Graphic designer
He has formally joined Reach Ladakh Bulletin in 2019. He makes the layout of the newspaper and guide book for many years as a freelancer. He also designs brochures of packages for Overland Escape.