Takmachik village launched as Tourist Destination
By
Padma Angmo
Leh, Aug 28, 2015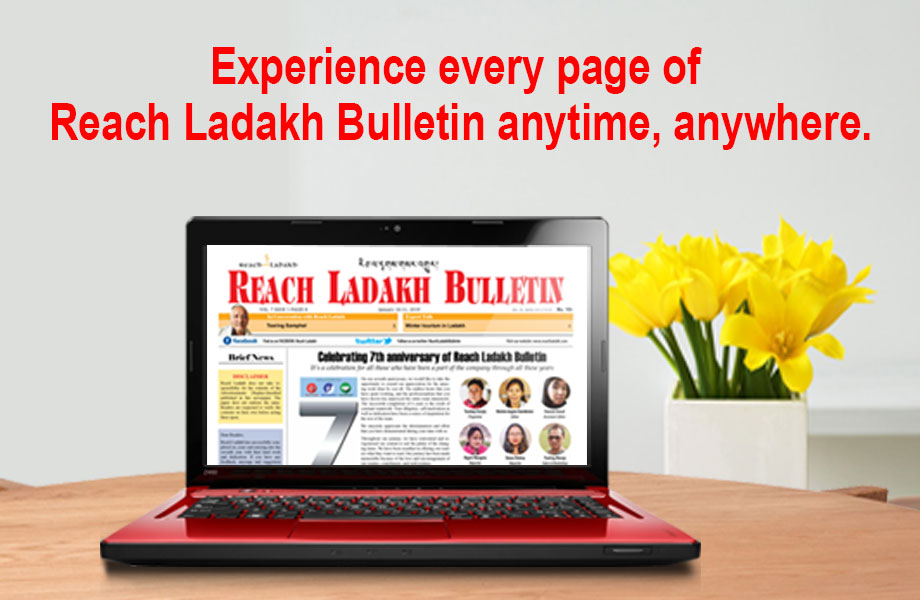 Leh :
Promoting tourism as an important means to explore Takmachik village, Ladakh Environment and Health Organization (LEHO) launched Takmachik- Eco- village as a Tourist Destination on 13 August. On the same day they held a workshop on "Organic farming and Sustainable village Development" to promote organic cultivation in the village. Rigzin Spalbar, CEC, Leh was the chief guest on the occasion.
The main objective of the event was to make positive contributions to the conservation of natural and cultural heritage, maintenance of the world diversity, provide enjoyable experience for tourists through more meaningful connections with local people, and a greater understanding of local cultural, social and environmental issues. They also aim to minimize negative economic, environmental and social impacts and involve local people in decisions making of the village.
CEC, Rigzin Spalbar congratulated the Takmachik villagers for opening the beautiful place for Tourism which is growing fast in Leh. He said that preserving & reviving our culture is a great work and we must keep it alive for our future generation as we are on the edge of losing it. He added that this village would be an inspiration for the rest of our villages in Leh District.
He stressed on land based economy like agriculture, afforestation, vegetation that are sustainable and have been practicing from so many years.
He spoke of the products which are made or grown in Ladakh like World Best Pashmina, Sea-buckthorn juice, etc. He requested the tourists to explore Ladakh by sharing their experiences of being at such places that are a mark of "tourist destination". He also said that though the village has been declared as the "Model village" by the local Govt. it is rooted to its traditional ways of living.
At last he thanked Ladakh Environmental and Health Organization for making Takmachik an Organic Farming and Sustainable village.
Dr. Mohammad Din, President LEHO expressed that on the behalf of the entire Takmachik village he welcomed all the foreigners and Indian Tourist who had visited to attend the initiation of the eco- village model of Takmachik.
He said that only two months back LEHO, concerned organizations and village community had decided to project village Takmachik as a model of eco-village, directing to get tourist in the village. He also added that the whole concept of the project was "Tourism and Agriculture" which together would make a development model. He further said that by showing a quality tourism and representation of culture in such a way so as to benefit both Takmachik villagers and the tourists.
"Promotion of a true Ladakhi culture via an eco friendly tourism is the uniqueness of this village. Beside that the outcome of this is beneficial for all villagers as one gets left behind on economic base. The fertilizers used in crop yielding are 100% organic."
He informed that a number of 60 tourists have already made a stay in the village.
In the end, a vote of thanks was presented by Tashi Thubwang, Deputy President of LEHO.