Students Joint Action Committee protests against high airfare
By
Reach Ladakh Correspondent
Leh, Jun 13, 2015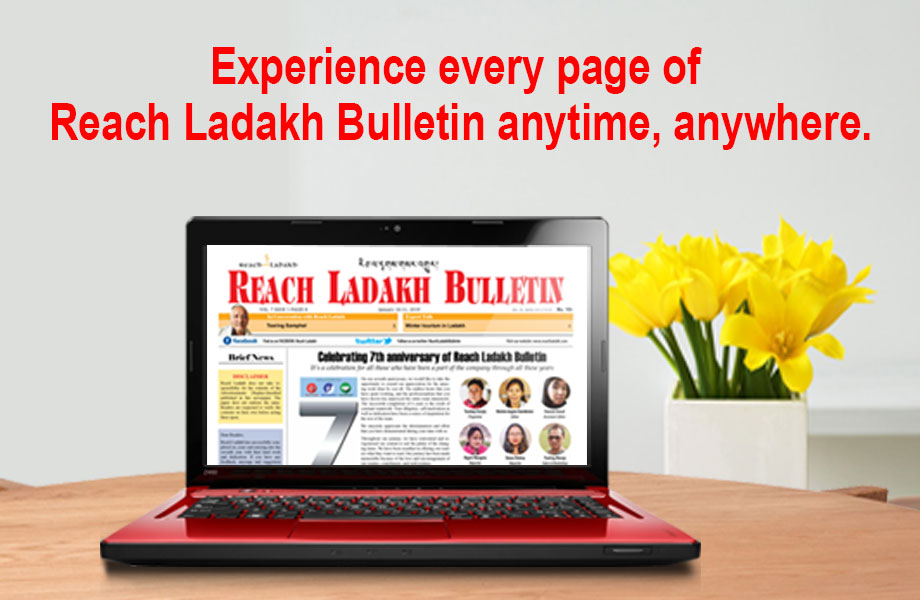 Leh :
In protest against the issue of exorbitant airfares from Delhi to Leh a peaceful rally was organized by Students Joint Action Committee in Leh town on 11th June.
The committee was comprised of the four major students unions operating outside Ladakh including Ladakh Students Welfare Society Delhi (LSWSD), All Ladakh Students Association Jammu (ALSAJ), Ladakh Students Association Chandigarh (LSA CHD) and All Ladakh Students Union Dehradun (ALSUD).
The rally started from SBI bank in Leh market and concluded at DC office where they handed over a memorandum to Rakesh Sharma, ADC Leh. Around 200 students studying in different states of the country participated in the rally with great enthusiasm.
Phuntsog Stobgyal, President LSA Chandigarh while addressing the gathering said, "The problem of ever-increasing airfare is not a new issue. It has been a long and standing call. Every year the students have been raising this issue at different levels but, unfortunately, our voices have always met a loophole and ended without a solution. Today with the due collaboration of the four major student unions, we have organized this rally with the aim of raising our voices against this issue once again. The coming together is necessary because individually our voices may seem frail but together we can shake grounds."
He also added that the rally had to go peacefully without any statement directed towards any political body and without any form of violence.
The students thronged the streets with creative placards and street plays were enacted along the way and innovative slogans were shouted.
The major points raised through this rally were- Declaration of charter flights for Srinagar and Jammu but no such promises towards Ladakh, continual decrease in the number of operational flights leading to further hike in the prices, exorbitant and unfair prices that go as high as 25000- 35000 INR during the peak season, problems faced by locals- students, patients and even the local tourism industry. Students highlighted that the airways which are actually a fundamental necessity is being treated as a money making machine by the companies. The students argued that even though the government of India declared the right to connectivity as a fundamental right then why Ladakhis have to pay such high prices for a right that is only fundamental.
The rally concluded at the DC office where the respective presidents of all the student unions had a meeting with the Additional Deputy Commissioner, Rakesh Sharma. He acknowledged the move of the students and agreed that it is indeed an issue which requires primary attention. He also ascertained that he will take up this matter to the higher authorities. The students also handed over the Memorandum over to the office.
Finally, the rally ended with burning a fight dummy outside the DC office and the students dispersed with the hope that their efforts shall bear fruits soon.