Secretary Tourism reviews tourist management in border areas
By
Reach Ladakh Correspondent
Leh, Jun 07, 2023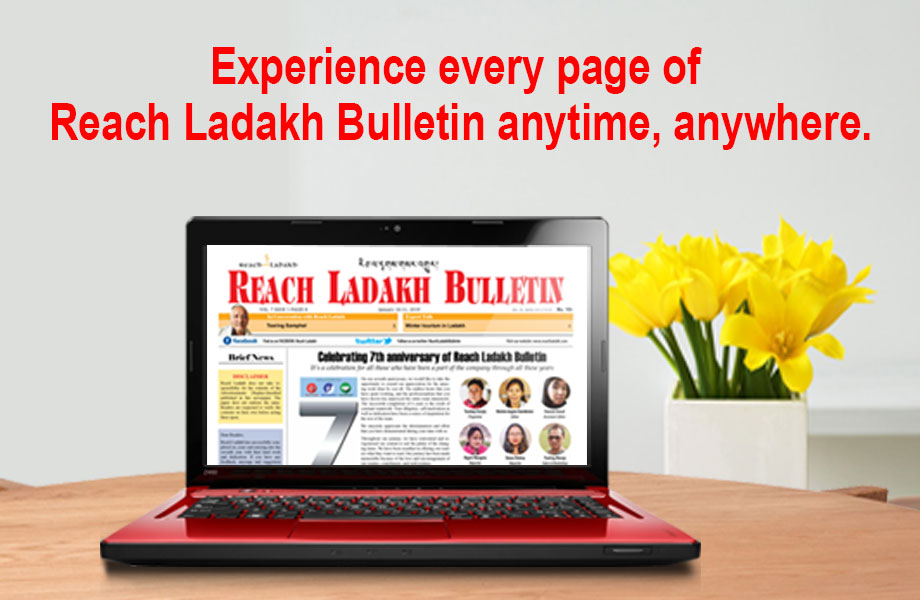 Leh :
Administrative Secretary of the Tourism Department, UT Ladakh, Kacho Mehboob Ali Khan conducted a comprehensive review of Tourist Management in border areas of Ladakh at the Civil Secretariat, Leh on June 7.
The Administrative Secretary emphasized the importance of establishing hassle-free, safe & secure tourist routes along the borders of Ladakh. He emphasized better coordination amongst the Tourism department, Ladakh Police, and Indian Army to ensure the free and regulated flow of tourists/visitors to the locations open for tourists/visitors along the borders and stressed upon the Ladakh Police & HQ 14 Corps to work in tandem for establishing the required police posts as requested by the 14 Corps Hqrs. He highlighted the importance of coordination and understanding at the field level amongst different agencies to make Ladakh a preferred tourist destination.
The Secretary also pointed out that gathering reliable & credible data on tourist inflow into Ladakh by road and by air is important for proper planning. He instructed Director (Tourism) to formulate or upgrade the existing template being used for the collection of data at entry points and the same is required to be shared with the Ladakh Police/Tourism field offices to ensure hassle-free data collection. 
The Ladakh Police through its Police posts located at Serchu/Upshi and Kargyak will collect tourist data daily and pass on this information to the concerned AD (Tourism)/Tourist Officer. The police post at Minamarg will also assist the tourism personnel in collecting information at the check post. Similarly, the HQ 14 Corps has been requested to provide monthly reports on the number of tourists visiting the Hall of Fame Museum & Memorial, Rezang-La War Memorial, and Kargil War Memorial in Drass.
In addition to these measures, the Secretary urged the HQ 14 Corps to prepare a Detailed Project Report for the improvement and upgradation of the War Memorial at Harka Bahadur, Kargil, and other important War Memorials which require improvement/upgradation, so that the UT administration can consider funding these projects to promote patriotic tourism in the border areas of Ladakh.
Director (Tourism), Kunzes Angmo; Additional Superintendent, Leh, Mujeeb-ur Rehman; Maj. Shekhawat of HQ 14 Corps; Deputy Superintendent, Hqr. Leh, Regzin Sandup, and OSD/Under Secretary to the Secretary, Muhammad Ali Tak attended the meeting.