Rzongi-Kor, the Mysterious Cave of Sharchey set to become tourist hotspot
By
Reach Ladakh Correspondent
Leh, Nov 25, 2020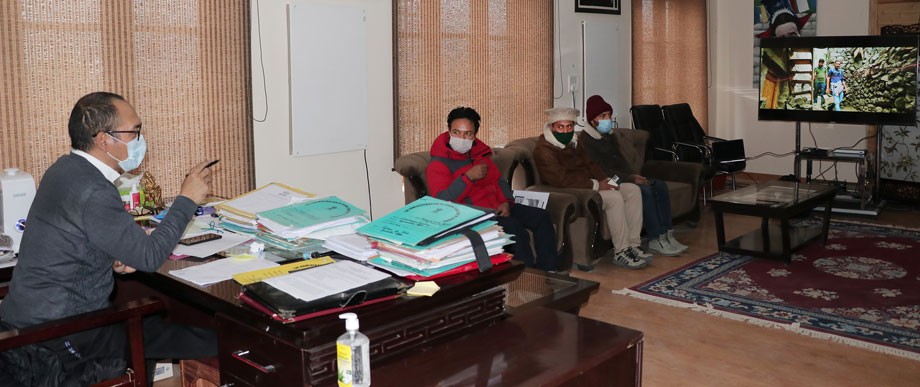 Leh :
Team Rzongi-Kor from Kargil met Commissioner/Secretary Tourism, Rigzin Samphel and screened the documentary film "Rzongi-Kor, the Mysterious Cave of Sharchey" on November 24. 
The recently explored cave in Sharchey village, Kargil is probably the largest and second highest cave in Ladakh. Situated at an altitude of 3024 meter, its length is around 6-8 KM and the dimensions of its 1st chamber are 100x50x100 ft and the other chamber is 174x30x80 ft. 
The film is directed by Zakir Hussain Jafri and produced by Village Reel Entertainment in collaboration with D'Himalayan Architect & Designer and sponsored by the Tourism department, LAHDC, Kargil, UT Ladakh. 
 
The team discussed the immense scope of this cave in tourism and its prospects. They also showed their interest in exploring more caves of Ladakh in the future. 
Commissioner Secretary applauded the team's effort in exploring such an unknown and mysterious cave and their hard work in making a documentary film on the same. He encouraged the team to explore more such places and to bring them into the public domain. 
He assured to help and assist the team in bringing the cave on the map of Ladakh tourism.