Lingshed without road connectivity
By
Hajira Bano Balkhang
Leh, Jun 13, 2015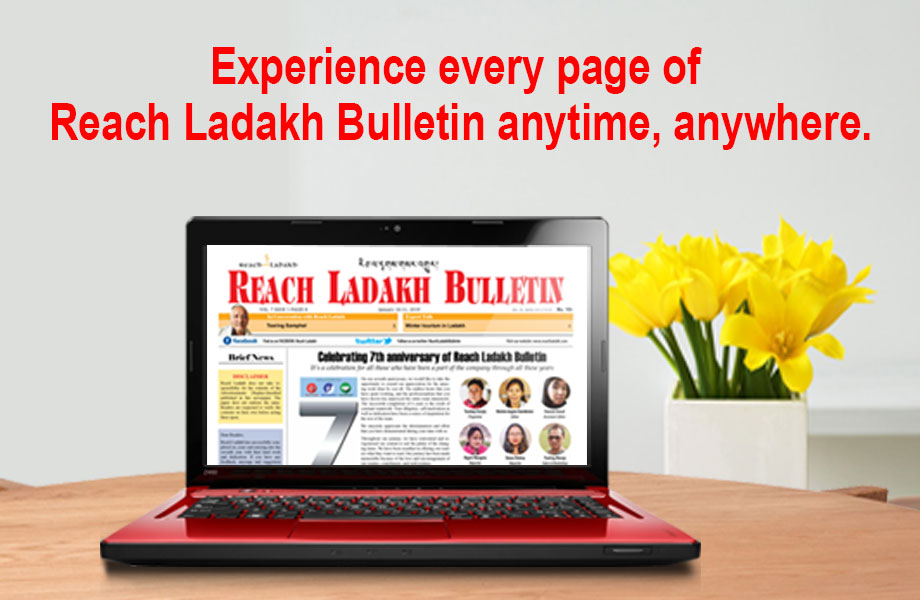 Leh :
A group of delegates including Sarpanch, Goba and villagers of Lingshed met MP Thupstan Chhewang on 05 June at Sheynam Community Hall Leh and presented a memorandum demanding early completion of road connecting Lingshed with rest of Leh.
Sarpanch Tashi Angdus said that villagers have to walk around 17 kilometres to reach the village. He added, "Road is called as the lifeline of any region but we are kept deprived of that lifeline. We have been demanding this road connectivity since long and even met Congress Legislative Party leader Nawang Rigzin Jora, CEC LAHDC Rigzin Spalbar and MP Thupstan Chhewang regarding the same but we are still left ignored. Being one of the remotest areas in Leh, apart from road connectivity, we face lots of challenges in education and health as well."
He added that the delegations headed by Councillor Lingshed Sonam Dorje met Rigzin Jora, Chhering Dorje Lakrook, MoS for Cooperative and Ladakh Affairs and Pradhan Mantri Gram Sadakh Yojna (PMGSY) Chief Engineer in Kashmir regarding this issue. As it is a huge project ministers said that they are not getting contractors to apply for the tenders. The villagers requested the ministers to divide the tenders in small projects and invite local contractors as this would help in the early completion of the project.
There are six small villages in Lingshed i.e. Dibling, Skyumpata, Gongma, Yulchung, Ngeraks, Jingchan and Kartse. Out of all these villages, vehicles reach till Yulchung through a kaccha road. The ministers visit our village only during elections to fill their vote banks. Otherwise no one bother to visit the village and see the problems being faced by us, said a youth from Lingshed. He added, "LAHDC has provided different schemes to Changthang but not even a single scheme has been introduced in our village. To launch different programmes, they (administration) have to visit the village and see how to encourage schemes under agriculture and livestock etc. Our councillor is doing a good work and raising all the issues but unless LAHDC will not support, he alone cannot resolve our problems."
Lobzang Rinchen, Goba Lingshed said that we have to face a lot of problem in terms of health services. In the past, there are cases of patients dying on the way as they were unable to reach the hospital in Leh on time due to the absence of road connectivity. We do have a Primary Health Centre at Lingshed but there are no doctors. Nurses look after the patients, he said.
MP Thupstan Chhewang after giving a patient hearing to the grievances of the villagers of Lingshed assured to resolve the issue on priority basis.