Leh administration expresses satisfaction over regulations implemented by various agencies on Chadar trek
By
Reach Ladakh Correspondent
Leh, Feb 20, 2019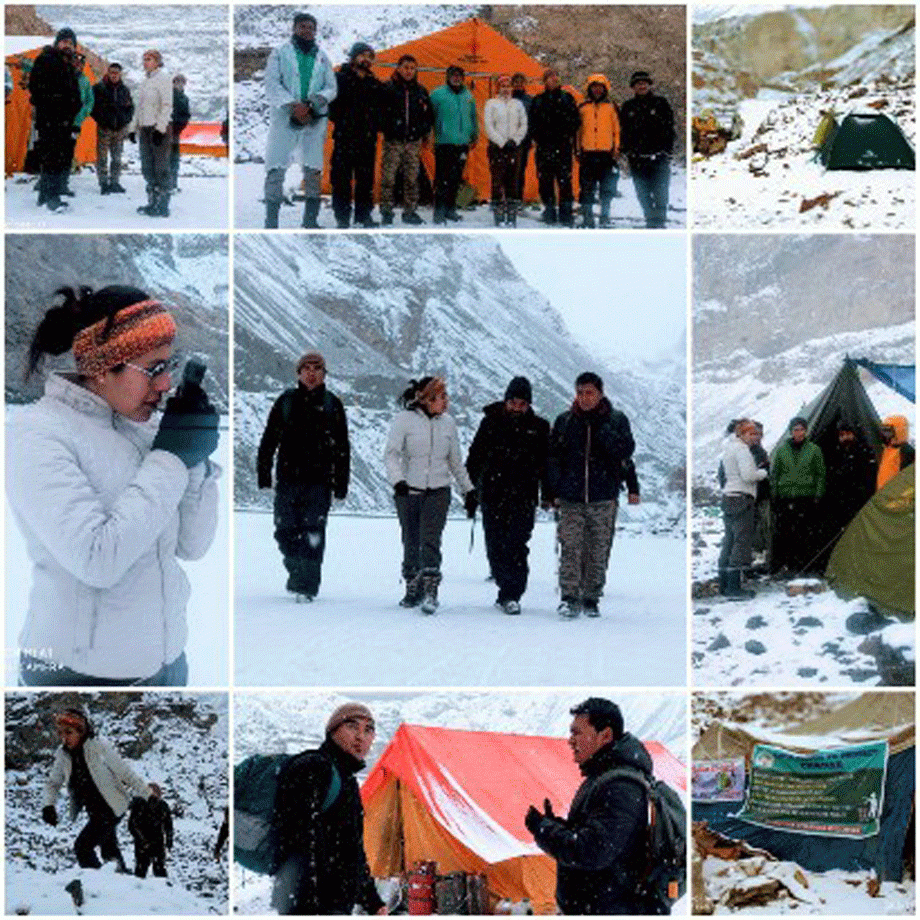 Leh :
With the conclusion of 2019 Chadar Trek, Avny Lavasa took stock of the overall implementation and identify areas for improvement in next year on February 15.
The inspection was carried out upto Shingra Yokma along with Moses Kunzang, ADC, AD Sheep Husbandry and Wildlife Warden.
Expressing satisfaction over the results, Avny Lavasa said that barring the unfortunate death of one person due to HAPO, many lives were saved because of the medical facilities available en route and swift action taken by ALTOA and the insurance company ASC 360.  
She said that there is still scope for further improvement in all these facilities which will be taken care of next year.
 She further added that the idea of handing over garbage bags to all tour guides for garbage collection and depositing back at the wildlife check post has been a great success.  
A total of 3,000 kg garbage was collected during this Chadar season which has been brought to project Tsangda centre for scientific disposal.
While appreciating the Wildlife Department, Health Department, District Police, ALTOA, Ladakh Rescue Centre and Adventure Sports Cover(ASC 360) insurance company for effective implementation of the regulations, she said that performance of all the above-mentioned departments and stakeholders remained exceptional. 
Keeping the large influx of tourists every year for Chadar trek and consequential degradation of the environment coupled with health hazards and fatalities because of non-availability of proper regulations and facilities, District Administration has put certain regulations for Chadar Trek this year. Basic facilities like health check-up, mandatory acclimatization, insurance cover, provision of toilets, garbage bags/dustbins en route, air evacuation in case of any exigency and Sat phone communication etc. were provided to the tourists. 
Also, the procedure for obtaining the permit was also streamlined for the convenience of tourists.