Kargil- Zanskar road cleared:Gagan Jyoti
By
Reach Ladakh Correspondent
Kargil/Zanskar, May 15, 2014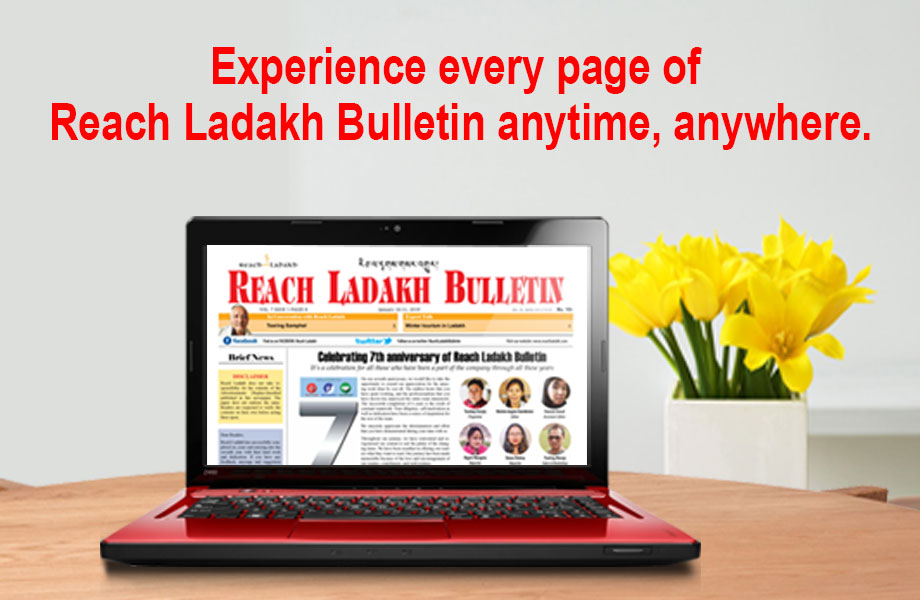 Kargil/Zanskar :
Snow clearances work on the second difficult road of Ladakh region which connects Zanskar sub division from Kargil Headquarter has been completed on 13th May by the team of Mechanical division Kargil with the help of five bulldozers.
Talking to media, the SE Mechanical Divison Kargil Engineer Gagan Joyti told that with the overall effort by the team with the help of 3 machines from Kargil and 2 machines from Zanskar side, the 234 Km long Kargil Zanskar road has been cleared in a record time of 1.5 months despite of the heaviest snowfall in the last 10 years.
He appreciated the overall efforts of each and every person of the team which also cleared about 100 km links roads simultaneously.

Gagan Joyti told that all logistic support were provided to the field staff by the support staff at regular interval, so that the smooth conduct of the snow clearance work can be assured. He told that if the department has the state of art machinery in its fleet then the road will be cleared earlier than this period.

He further added that the final decision of the movement of traffic on the Kargil Zanskar Road will be taken by the district administration, although the Highway is made motor-able by the Department.

The people of Kargil have appreciated the efforts of the team of Mechanical Department headed by Gagan Jyoti SE.

Meanwhile the Kargil Srinagar Highway 1D is yet to be opened for traffic officially. Despite of the service of 27 sate of art machinery from both side of the Zojjila Pass, the countries prestigious Agency Border Road Organization, is not in a position to open the Highway for vehicular traffic.

The road is closed from the last 6 month and there is acute shortage of essential commodities and medicines in the whole Ladakh Region.

Meanwhile the road has been opened for one way traffic on 10th of May but was again closed on 12th of May by the order of the Divisional Commissioner.