Indian tourists will be charged to climb Stok Kangri
An initiative to keep the Stok Kangri and the trekking routes clean by the Stok villagers
By
Department of Information
Leh, Apr 29, 2013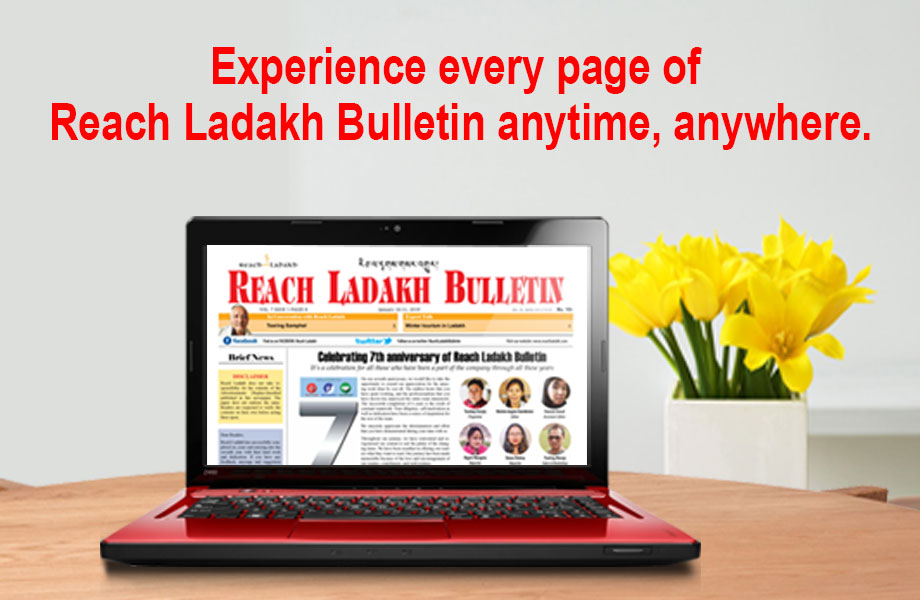 Leh :
To resolve the issue raised by the Councillor, Sarpanch, Nambarder and villagers of Stok to close the Stok Kangri (Kanglachan) for mountain expeditions, the Executive Councillor for Tourism, Gyurmet Dorjey today convened a meeting of all stakeholders in his office chamber. 
After a long discussion, it was decided to permit expeditions on the Stok Kangri without any interruption. Sonam Wangyal, in-charge of Indian Mountaineering Federation's camp in Leh will write a letter to IMF Delhi to keep a provision of Rs.300 out of the total Rs.2000 fee charged to each foreign tourist by the IMF for the Halqa Panchayat of Stok for the maintenance and cleanliness of Stok Kangri and its trekking routes. Gyurmet Dorjey gave assurance that he will follow this case with IMF personally.
It was also unanimously decided to charge Rs.200 from each Indian tourist going for Stok Kangri expedition and the money will be collected by Stok Panchayat and to be used solely for the cleanliness and garbage management. 
The revival and re-establishment of Ladakh Mountaineering and Adventure Camp of Leh was also discussed in the meeting as it has been dysfunctional for a decade. It was decided to convene a meeting shortly in this regard to re-establish this institute. 
The meeting was attended by Councillor of Stok, Punchok Angchuk, Assistant Director of Tourism, Sonam Dorjey, P.T Kunzang, Tourist Trade Alliance, Sarpanch of Stok, T. Norboo, Tashi Mutup, President of Hotel and Guest House Association, Nawang Tsering, President of Taxi Union, Wangtak Nayga, President of All Ladakh Tour Operators Association, Tsetan Angchuk, General Secretary of ALTOA, Tsering Norboo, President of Stok Phanday Tsogspa and Tsewang Norboo, Nabarder of Stok among others.