Gyurmet geared up to preserve the beauty of Pangong Lake
By
Information Department
Changthang, Apr 27, 2013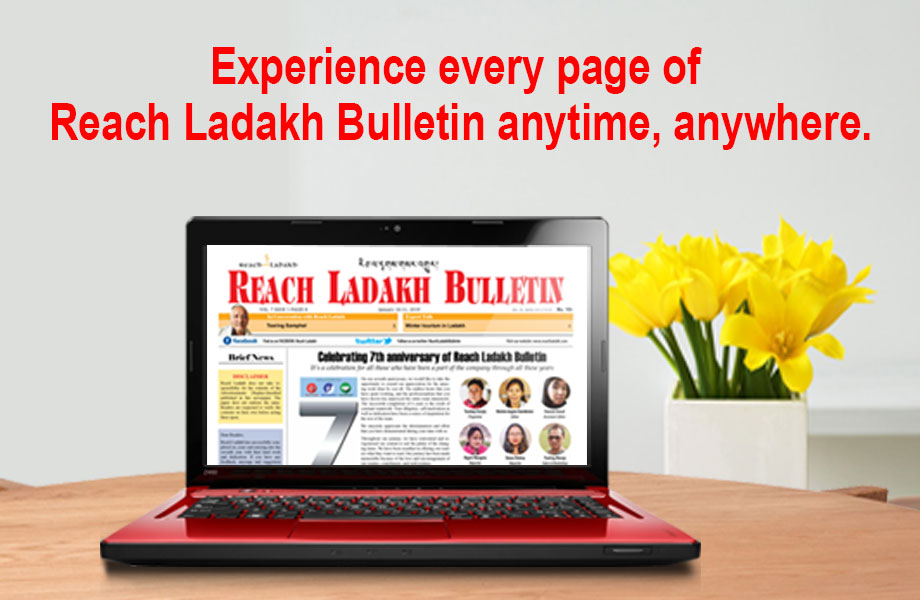 Changthang :
To protect the sanctity and beauty of world famous Pangong Lake in the wake of growing camps and restaurants on the shore of the Lake, the Executive Councillor for Tourism, Gyurmet Dorjey convened a crucial meeting of all stakeholders at Lukung on 26 April 2013 and took some important decisions.
It was decided that tourist camping sites will not be allowed to establish below the main road and the camps should maintain a minimum distance of 500 to 700 metres from the Lake. The restaurants and camps which are not registered so far have been directed to immediately register their establishments with the Tourism Department and run them legally to avoid punitive consequences. 
Serious action will be taken against those who resort to run their establishments illegally on the bank of Pangong Lake. Serving hygienic food to the visitors is an important matter and the meeting strongly urged the existing restaurants and camps owners to be vigilant leaving no chance for any kind of complaints. 
A request will be sent to the Army to shift the camp by at least 1km from Lukung along with the motorboat base to a new place between Man-Merak and Chushul for which suitable land shall be provided by the Hill Council considering the importance of nation's security. 
Gyurmet strongly felt the need to keep this highly resourceful Lake unpolluted not only for its beauty but also it fetches substantial income to the locals who have been living harmoniously with the Pangong Lake for centuries.
Councillor of Durbuk, Namgyal Dorjey, Councillor of Chushul, Namgyal Phuntsog, Assistant Director of Tourism, Sonam Dorjey, Naib Tehsildar of Tangtse, Mohd. Afzal, President of Hotel Association and Travel Association, Sarpanches of Man-Merak and Phobrang also attended the meeting.