EDWIN Ladakh 2019 to begin from Sept 20, in Leh
Overland Escape join hands with Global Panorama Showcase (GPS) to promote responsible tourism
By
Reach Ladakh Correspondent
Leh, Aug 29, 2019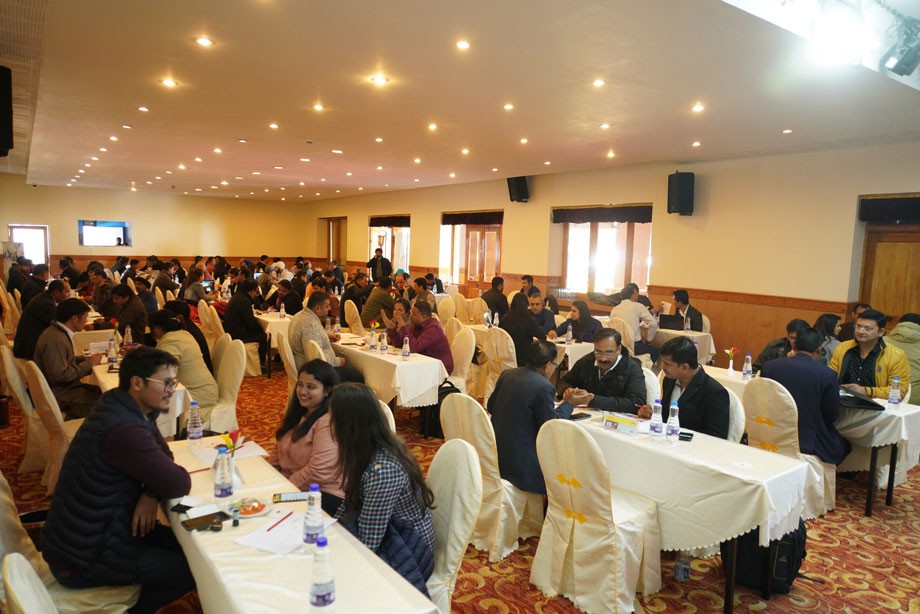 Leh :
To promote responsible tourism in Ladakh, Overland Escape in collaboration with Global Panorama Showcase (GPS) is going to conduct EDWIN Ladakh 2019. The familiarisation and the educational trip will start from September 20-25 to give an overview of the tourism sector of Ladakh. 
About 65 travel professionals will participate sponsored by Overland Escape. 
On September 21, the one-day B2B session will be held. The B2B session will provide a platform for interaction and business between tour operators and travel agents from different parts of India to understand the tourism potential of Ladakh. It will focus on promoting quality tourism and to educate the agents about the destination by briefing them the tourist spots. There will be discussions about local rules and regulation in the tourism sector of Ladakh and regarding the garbage, transport, and environmental issues etc.
Tundup Dorjey, Founder, Overland Escape said that the primary reasons for conducting the travel trade are to disseminate proper information regarding the region and to promote responsible tourism. Tourists while travelling here have many expectations and they are not informed about the eco-system and sensitivity of the place. 
He informed that the travel professional is invited to inspect the hotels and tourist places for understanding tourism sector in Ladakh and the importance of culture and ecology of the place in a better way.
"The local agents will be charged minimum charges and will benefit as they will meet other professionals in the place itself. Whereas most of the time they have to travel to other places to attend travel trade and bear huge expenses," he added. 
Global Panorama Showcase GPS is a premier event for travel and tourism interaction. The main aim of GPS is to empower the travel fraternity by knowledge sharing, engagement and exchange through a business network. GPS has been well received by the travel fraternity and has proved to be the most efficient, effective ways to connect with travel professionals from India's tier II and tier III cities, which today are powerhouses of the travel trade.
Educational Programs and Workshops at GPS have always been well attended by the travel fraternity. To take the educational program further GPS introduces Educational Destination Workshop – International (EDWIN) in destinations and countries to give tour operators a firsthand experience of the destination or product.
This is an opportunity to host interact network and connect with about 65 travel professionals from tier II and III cities of India is here with EDWIN@11380 Ladakh the biggest opportunity to showcase your product/service to professionals first hand awaits you.
Partner with us or book your table right away and get set to grow your business manifold.

Cost of participation will be as per the detail given below:
• Single Table for 1 Day of B2B (Solo Exhibitor-1 Delegate)- ₹ 25,000+ Taxes
• Extra Delegate -₹ 5000+Taxes
• Single Table for 1 Day of B2B (Shared space with another exhibitor) ₹ 15,000+Taxes
For registration please contact:
Mr. Tundup Dorjey
Mobile: +91-9858394400
E-mail: tundupdorjey@gmail.com