EC, Zanskar Affairs distributes homestay kits to beneficiaries in Zanskar
By
Reach Ladakh Correspondent
Zanskar, Jun 28, 2022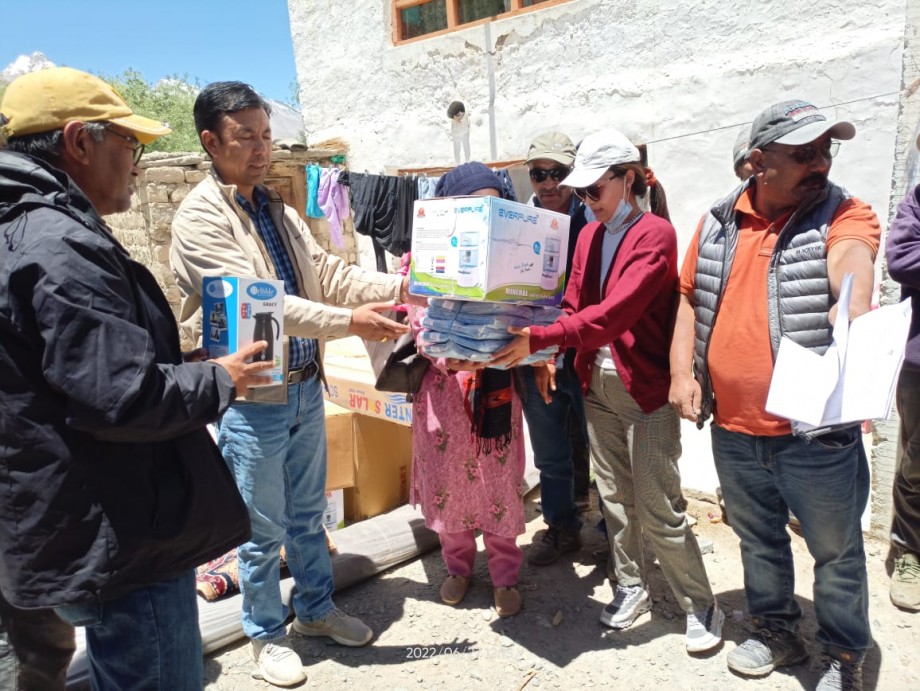 Zanskar :
Executive Councillor for Tourism, RD and Zanskar Affairs LAHDC, Kargil Er Phunchok Tashi distributed Home Stay kits to selected beneficiaries under New Home Stay policy at Padum, Zanskar on June 27.
Phunchok Tashi thanked Tourism Department Kargil for procuring homestay kits and said it will go a long way to generate revenue and employment. He said the policy is aimed to promote tourism, strengthen the accommodation, promote local food and culture, and tradition, and involve people in employment generation.
Around 47 homestay owners of sub-division Zanskar were identified to provide the kits. 
Later, representatives of Skidsherak village met with EC at tourist Dak Bungalow Padum where they raised their issue regarding the scarcity of drinking water in their locality.
EC directed the JE PWD to convert the present three hand pumps into solar submersible pumps within a week. The JE PWD apprised the EC that five new submersible pumps will be installed in the Skidsherak area within a short period. EC Tashi also directed the JE PWD to provide drinking water tankers till the submersible pumps are installed.