Delegation of ALTOA meets Tourism ministry
Discusses immediate revival measures for tourism in Ladakh
By
Reach Ladakh Correspondent
New Delhi, Feb 16, 2021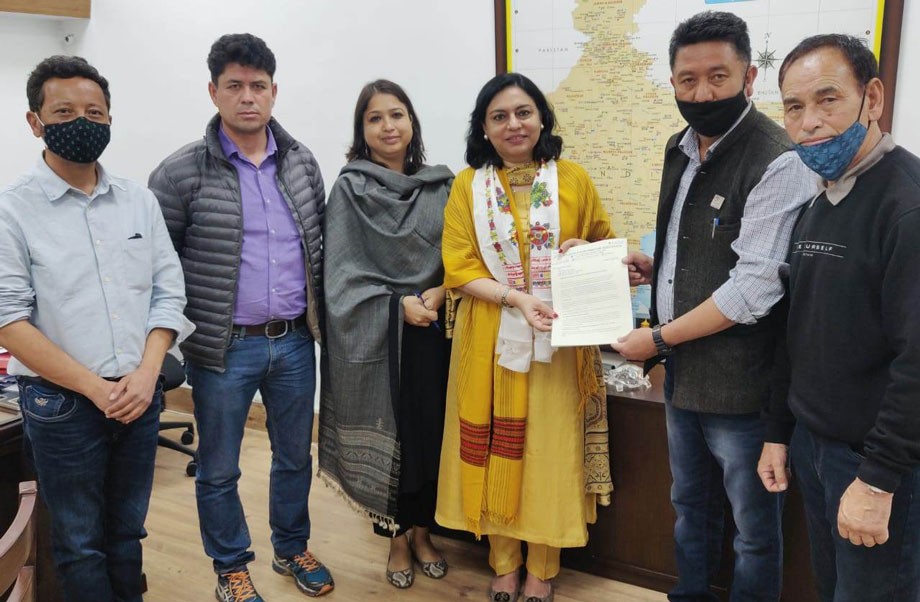 New Delhi :
A delegation of ALTOA led by Tsetan Angchuk, President met Rupinder Brar, Additional Director General, Ministry of Tourism, New Delhi for immediate revival measures for tourism in Ladakh on February 15. 
 Wangchuk Shali, Vice President; Mohd Aneyes, Vice President, and Deleks Namgyal, General Secretary were also present. 
The delegation discussed key issues including the opening of complete Pangong circuit Spangmik-Man Merak-Chushul-Tsaga-la, economic relief to the tourism sector of Ladakh, the opening of peaks and trekking routes in the border areas, the opening of Siachen base camp for tourist, Marketing Development Assistance (MDA) scheme for Ladakh Tour operators, and organizing a roadshow in Leh where travel agents from all over India will be invited for a Fam tour.
The ministry assured that the above points will be kept for immediate approval from the Tourism Ministry and Ministry of Home Affairs.