'Cleaning expedition' for Stok Kangri is kick-started
By
Reach Ladakh Correspondent
Leh, Oct 06, 2015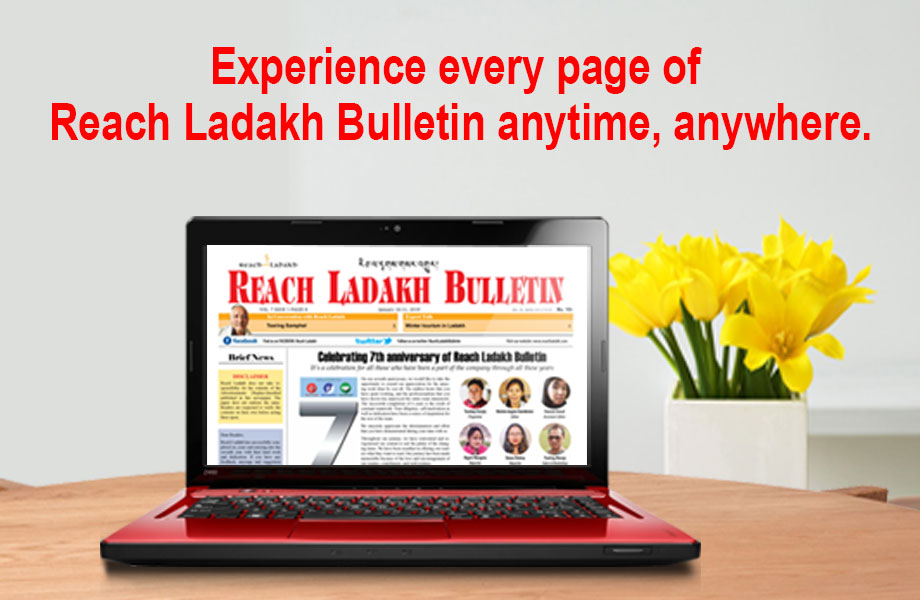 Leh :
A two week long cleaning expedition of Stok Kangri was flagged off on 5th October from Mentokling Guest House, Zangsti. The expedition was lead by Padmashree Sonam Wangyal of Indian Mountaineering Foundation (IMF) and sponsored by Oil & Natural Gas Commission (ONGC).
Chief Executive Officer - Development Authority, Leh Dr. Zahida Bano off the cleaning expedition.
Speaking on the occasion, Shri Sonam Wangyal said," A campaign like this needs to be recognized on a wider scale so that more & more people get to know about the importance of a clean environment resulting in a wider participation."
The accumulation of garbage from Stok village to base camp and further to the peak has been increasing over the years has been imposing an immense threat to the environment. The large inflow of tourist necessitates regular cleaning.
Apart from the cleaning, the crew will be spreading awareness about keeping the environment clean to the villagers.
Sorab Gandhi, Deputy Leader of the campaign said that the crew will apart from the Stok Kangri will be visiting other villages like Sakti, Durbuk, Nyoma all the way to Tsomoriri, they will be carrying bags for cleaning and collecting garbage in different places of the region.
IMF has been carrying out this campaign for the last 15 years, but this year along with the other regions Leh town will also be included under the campaign.