CEC seeks PM's intervention to streamline flight services to Ladakh
By
Information Deptt. Leh
Leh, Mar 27, 2013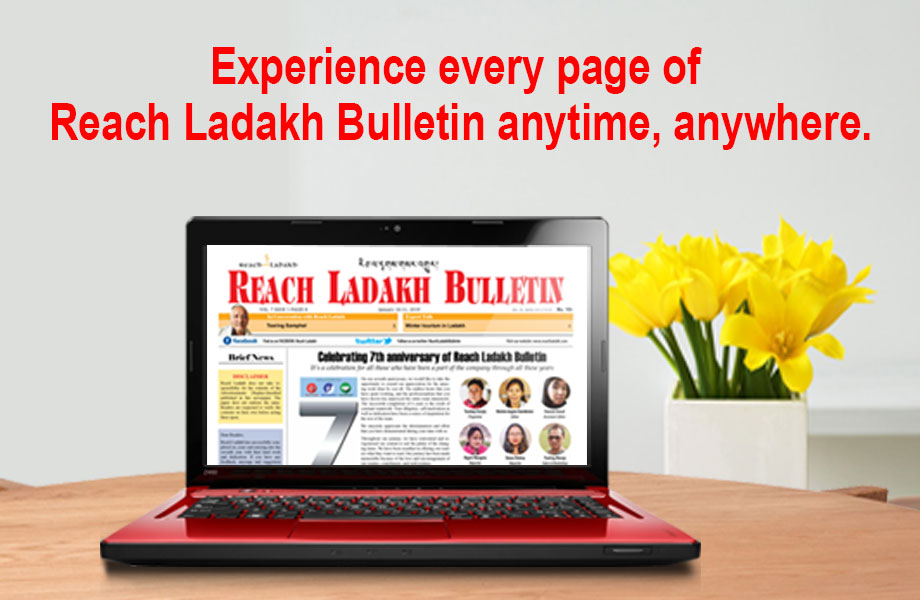 Leh :
The Chief Executive Councilor, LAHDC, Leh Rigzin Spalbar in a letter addressed to the Prime Minister of India, Dr. Man Mohan Singh sought PM's attention towards the issue of high airfare and limited air transport facilities to the people of Ladakh especially during the winter months when the region remains cut off with the rest of the country for almost six months.
The CEC apprised the Prime Minister that during these months, all the Airlines agencies offer no economical, reliable and customer friendly services to the people, when there is complete absence of surface connectivity with the main land. 
Spalbar in his letter mentioned about taking up of this important issue several times with the Civil Aviation Minister by the LAHDC, Leh with no concrete result as yet.
Consequently, all the political parties, religious and social organizations of Ladakh had observed a complete Leh bandh on 23rd and protested and demanded for more economical and reliable services on Leh sector for local populace including the patients and students and to promote growing tourism industry of Ladakh, the CEC quipped through his letter.
Mr. Spalbar also mentioned that the existing domestic airlines are charging about Rs: 27,000/= for each passenger travelling from Delhi to Leh saying that even international airlines offer ticket to Europe from Delhi for about Rs: 25,000/=. 
The CEC further said that limited services provided by these airlines are deficient in catering the need of the local populace as well as increasing influx of international as well as domestic tourists.
Focusing PM's attention through his letter, Mr. Spalbar further pointed out that this extremely unaffordable fare is not only causing inconvenience to the local people but will also discourage the domestic as well as foreign tourists from visiting Ladakh which has turned into a major international tourist destination in the recent times.
CEC sought PM's immediate intervention and direction to the concerned authorities to subsidize the air fare for local population and increase the frequencies of flights to Leh in view of economic backwardness of the region and to facilitate the tourists to provide easy access to Ladakh.
In the meantime, the CEC once again invited the attention of Union Civil Aviation Minister, Ajit Singh and strongly demanded to allow more domestic airlines to operate on Leh sector by liberalizing the permission norms.