CEC demands more flights to Leh, wrote letter to Union Civil Aviation Minister
By
Reach Ladakh Correspondent
Leh, May 18, 2015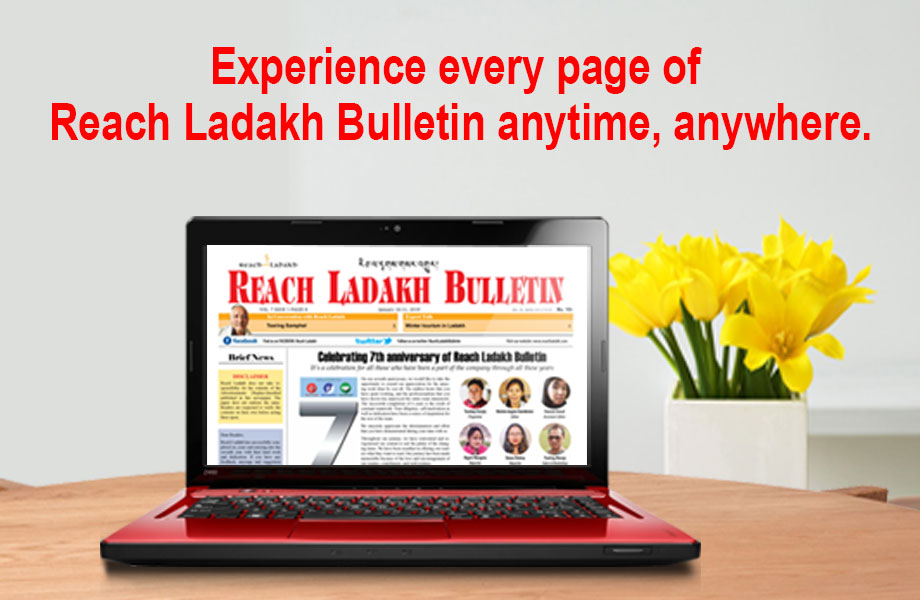 Leh :
The Chairman/CEC LAHDC, Leh Rigzin Spalbar on 13th May wrote a DO letter to the Union Civil Aviation Minister Ashok Gajapathi Raju regarding the issue of falling inflow of tourists to Ladakh due to limited domestic airlines flight to Leh also because of high airfares.
The letter says that thousands of tourists visit Leh every year during the summer season and that air travel is a very important mode of travel for the visiting tourists, this year it is being observed that all the available seats with the domestic carriers have already been booked leading to cancellation of many booked and planned visits to Leh.
Presently there are only 23 flights operating in a week on Delhi-Leh sector and the severe shortage of flights to Leh is adversely affecting the tourism industry of the region which is one of the major sources of livelihood to the local population.
Ladakh now has emerged as one of the most preferred tourist destination in the country for domestic as well as foreign tourists the letter mentions and further adds that Delhi-Leh sector is one of the four profit making sector for our national carrier and is also viable for other hitherto non-operating domestic carrier like Indigo, spice Jet etc. to operate on Delhi-Leh sector. 
Talking about his earlier approaches, CEC through his letter said that he previously on numerous occasions had written to Minister Civil Aviation & Secretary Civil Aviation regarding high airfares, increasing the number of domestic flights to Leh and other related issues.  
Secretary Civil Aviation in this regard had held an important meeting on 22/7/2013 at Rajiv Gandhi Bhawan New Delhi in which many important issues were discussed and decisions were taken which are yet to be implemented.
He earnestly requests for Minister's much-needed intervention at the earliest for the operation of more flights by other domestic scheduled airlines like Indigo, Spice Jet etc. to Leh.