AN-32 Courier Service to begin from December in Kargil
By
Reach Ladakh Correspondent
Kargil, Nov 21, 2013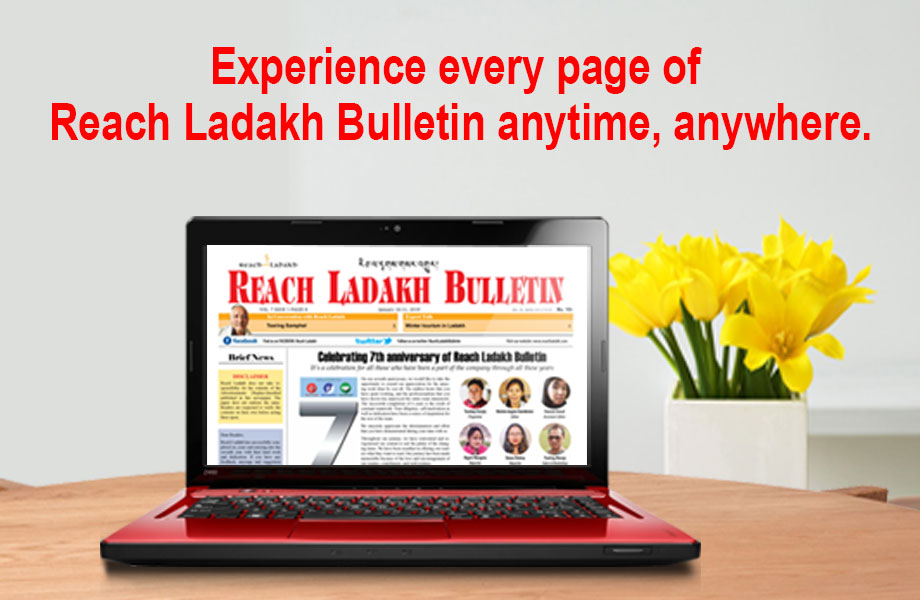 Kargil :
Indian Air Force (IAF) will start to operate AN-32 Courier Service to Kargil from the first week of December, 2013 and will remain operational as per the requirements of LAHDC, Kargil during the winter season after closure of the only surface link Srinagar-Kargil-Leh National Highway.

The decision was taken in a high level meeting, chaired by Advisor to the Chief Minister Qamar Ali Akhoon on 20th November, 2013, following the requisition made by Ladakh Autonomous Hill Development Council (LAHDC) Kargil for start of IAF sorties.

Executive Councilors Ladakh Autonomous Hill Development Council (LAHDC) Kargil Haji Mohammad Shafi and Kacho Ahmad Ali Khan besides Officers of Civil Administration, Air Force (AF), Airport Authority of India (AAI), Civil Aviation, Police, Transport and other security agencies participated in the meeting.
After discussing threadbare, the pros and cons for smooth operation of the service, it was decided that the AN-32 Courier Service shall operate as per past practice from Srinagar to Kargil and back thrice in a week on every Monday, Wednesday and Thursday, while as it will also operate from Jammu to Kargil and back once in a week on every Tuesday.

It was also decided in the meeting that in view of heavy rush of passengers at Jammu, the government will take up the matter with the Ministry of Defence for operation of one additional sortie from Jammu to Kargil for the convenience of the people who get stranded due to closure of Zojila Pass following heavy snowfall in the area.
The Advisor instructed the Deputy Commissioners of Kargil, Srinagar and Jammu to nominate Liaison Officers in their respective district who can easily be contacted by the people for booking of tickets and other related matters.

The meeting was informed that the routine facilities during passenger stay at Srinagar, Jammu and Kargil including arrangement for additional security personnel, transportation, medical aid facilities etc shall be provided by the local administration.

Akhoon stressed upon the concerned authorities to maintain close coordination for smooth operation of the much needed service to the border district during the harsh winter season.

Divisional Commissioner, Jammu Shantmanu, Deputy Commissioner Kargil Fida Hussain, SSP Jammu Airport Ashok Sharma, SSP Srinagar Airport Shuja Latoo, Director Airport Authority of India Srinagar K. K. Dubey, MD SRTC J. S. Tandon, ADC Jammu K. S. Parihar, Wing Commander AIF A. Mohanty, Chief Operations Officer IAF Gp. Capt. S. P. Singh, CAD Civil Aviation, Gp Capt. S. K. Kaul, Assistant Commissioner Central Jammu Shabir Ahmad Keen besides other senior officers of various departments attended the meeting.