All-weather railway connectivity with Ladakh soon via Bilaspur-Manali
Survey alone will take two-three years because it is divided into three parts, says A.K. Puthia, Gen
By
Rinchen Angmo Chumikchan
LEH, Sep 20, 2016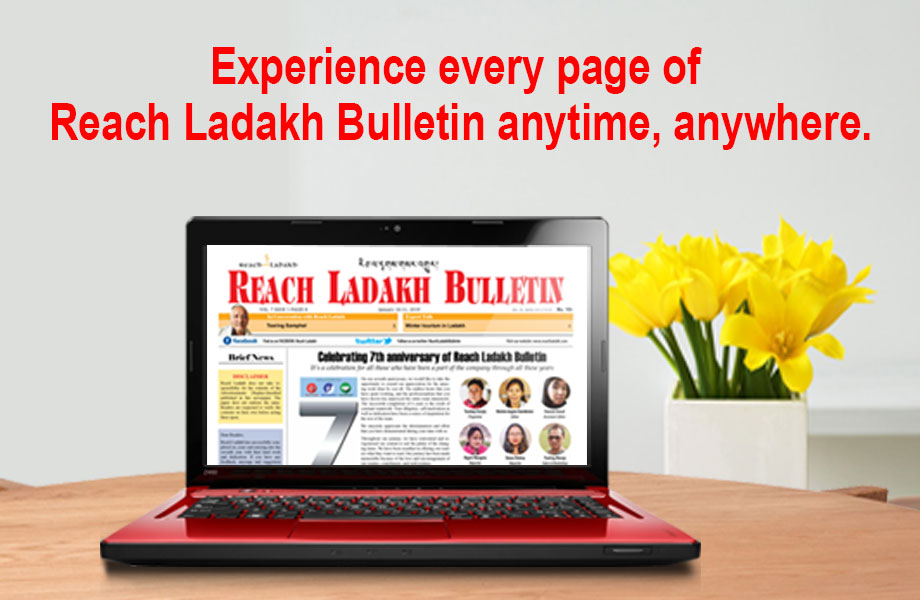 LEH :
To accelerate the survey work of the 500-km-long Bilaspur-Manali-Leh railway line, the railways have sought a 2-hectare land from the Ladakh Autonomous Hill Development Council (LAHDC) to set up a camp office at Leh.
The General Manager, Northern Railway, A.K. Puthia, visited Leh along with a team of officers comprising Chief Administrative Officer, Construction Wing Jagdeep Rai and Divisional Railway Manager, Ferozpur Division Anuj Prakash. They convened a meeting with Chering Dorjey, Minister for Cooperative and Ladakh Affairs; Thupstan Chhewang, MP, Dr. Sonam Dawa, CEC, LAHDC and Mosis Kunzang, Additional District Commissioner, regarding the final location survey for the proposed Bilaspur-Manali-Leh railway line.
The Chairman, LAHDC, has advised the railway officials to submit a formal application for office land, and has assured them that land would be allotted.
During the visit to Leh , Puthia and team of officers also inspected the computerised Passenger Reservation System (PRS) at Leh which happens to be the highest PRS in the world. Puthia also interacted with media representatives at a press conference held at Leh.
When completed, it will become the highest railway track in the world, overtaking the current Qinghai–Tibet railway in China. It will take 16-20 hours, covering 500 kms.
The government has handed over the responsibility of final location survey work for the Bilaspur-Mandi-Manali-Leh railway line to Rail India Technical and Economic Service (RITES).
"The present govt at the centre is very keen to develop infrastructure and the funds for infrastructure have gone up three times. And we are having good progress", said Pathia.
He said that growth in Jammu and Kashmir is very important and the railways had a very important role in it. Connectivity with Leh is very important because of disruption in winter due to snowfall.
The Indian railways have sanctioned two types of railways for Leh. One from Manali side and the second from Srinagar via Kargil. Talking about the phasing/completion time, Pathia said that the survey alone will take two- and- a- half years because it is divided into three parts.
In the first part, they will identify a 20- km wide corridor, in the second phase they will further narrow down the location of the survey, and finally they will do the detailing, called the final location survey.