Airfare hike,affects tourism industry in Ladakh
LTTA organised public Rally in Leh
By
Rinchen Angmo Chumikchan
Leh, Mar 25, 2013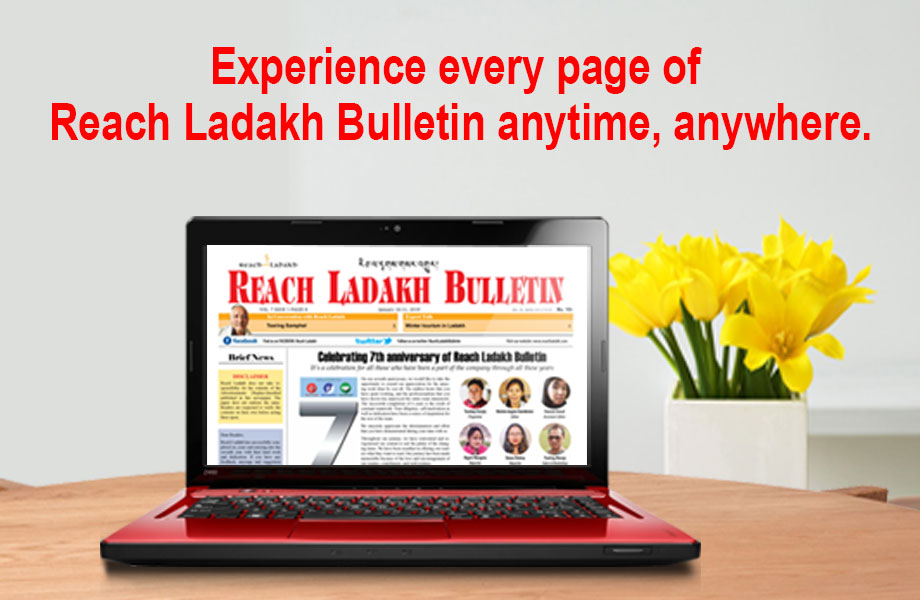 Leh :
Air travel has become costlier with price touching almost 15,000 to 20,000 per ticket from Delhi -Leh and 30,000 to 35000 from Jammu to Leh. Ladakh Tourist Trade Alliance with other trade bodies organised a public rally to protest against the hike in airfare and to demand for more flights to Ladakh Region. In this regard Leh observed a half day strike on March 23.
The rally starts from SBI Building at 10.30 am and culminated at Leh Pologround.
Different community organisations, political parties and trade associations highlighted the problems being faced by the people due to poor air connectivity to Ladakh and its adverse effect on the local trade,economy and employment opportuinities for the educated youth of Ladakh.
Despite many attempts by the Tourism Department, the arrival of tourists recorded a negative growth during the beginning of the season, which started last year.
Phuntsog Stobdan, a hotel owner, said that there is less booking in hotels as compared to the previous year. He pointed out that airfare hike resulted in the negative growth. Tourism is the main economy of Ladakh but this time it seems that there will be a lot of loss to the local people.
Those in the tourism industry are hopeful that the situation will improve when the season reaches its peak during the next couple of months.
PT Kunzang, Chairman,Ladakh Tourist Trade Alliance said that the airfare hike had affected the inflow of tourists. Last year there was a decrease of 45,000 tourist and this time it seems that there will be more downfall in the number of visitors as no additional flight were given to Ladakh. From last year Kingfisher is also not operating and there is no replacement for this. We want to convey this message to DGCA that while making the summer schedule don't ignore Ladakh and more flights should be given to Ladakh Region.
He further added people are facing lots of problems due to the hike patients are not able to get on time for their treatment, people on pilgrimage are worst then that, and mostly think about students who are studying outside Ladakh they cannot afford flight tickets to come home.
Airfare hike is the reasons for tourists not preferring to travel to 'Ladakh' this season.
Tashi, PDP, President questioned airlines regulator DGCA about its inability to check increase in airfares,which burdened the passengers.
According to Section 135 (4) of the Aircraft Rules, the airlines should submit tariff plans to the DGCA, which can definitely interfere in capacity of a regulator.
"The DGCA is supposed to be the watchdog, but it is not at all bothered about the passengers."
Stressing on the various other problems faced by the locals like unemployment, hike in air fare, a memorandum was also submitted to the district magistrate wherein, appeal for immediate actions were sought.