600 passengers of Kargil airlifted in IL76 to Leh
By
Reach Ladakh Correspondent
Jammu, Apr 26, 2014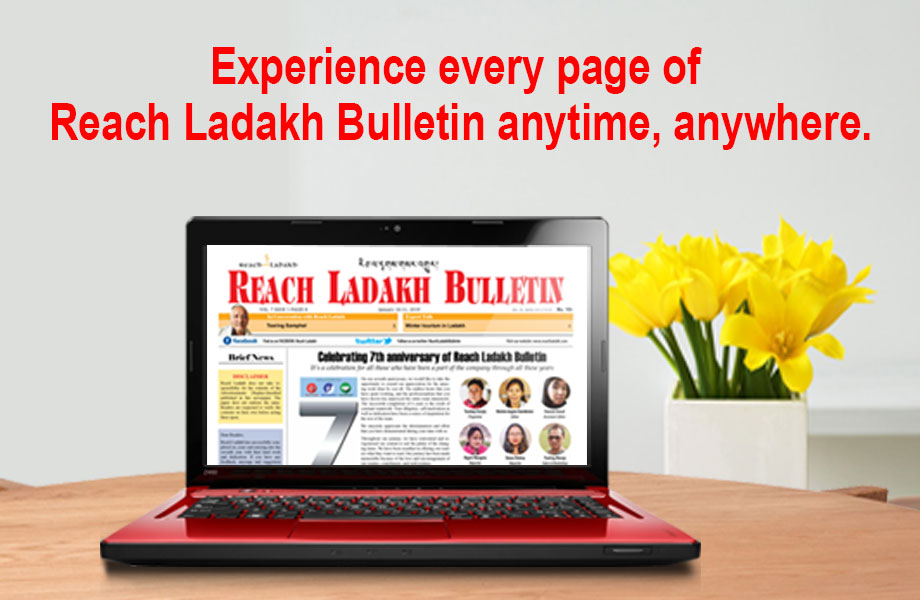 Jammu :
Indian Air Force (IAF) once again came to the assistance of stranded civilian of Ladakh despite some technical problem in the engine of IL-76 at Leh Airport on 24th April. On 25th April they manage to arrange a special sortie of an IL76 from Udhampur Jammu to Leh and Leh to Udhampur Jammu on the requisition of Aamir Ali, State Coordinator AN32 Courier Service said Liaison officer, Jammu Sh. Master Mohd Kazim and Mohd Hassan, Naib Tehsildar DC office Kargil, who's are currently assigned on special duty as Liaison officers at Jammu.
Mohd Hassan said that total 600 stranded passengers of Kargil were airlifted in IL-76 Indian Air Force plane between Udhampur Jammu-Leh and Srinagar-Leh.
The Passengers expressed their gratitude to Indian Air Force as well as Chief Executive Councilor, LAHDC Kargil, Asgar Ali Karbalaiee, Sh. Amir Ali, state coordinator for IL-76/N32 for facilitating the airlift for the stranded passengers.

In this difficult and harsh time the Indian Air force are also playing an important role to uplift the stranded passenger of state from different destination.
Air Force Station Jammu's commander, Chief administrative officer and chief operations officer were present and personally supervised the smooth conduct of the operation at Udhampur, while speaking with Sh. Amir Ali. He further said that in the month of March & April a total of 3035 stranded passenger have been airlifted to their respective destinations by the State Government till now.

Subject to weather fair the AN 32 Courier Service will operate between Kargil-Jammu and Kargil Srinagar on 28th April, he further said. He has asked the passengers to contact their concerned Liaison Officers for further information.

While asking Liaison officer Sh. Mohd Hassan, what kind of difficulties they need to face during the arrangement of Indian Air force Aircraft for Stranded Passengers he said, 'When Indian Air Force convey message to us for availability and conformation of flight for very next day to Kargil/Leh Ladakh, in a short span of time it is difficult for us to convey the information/message to all the stranded passengers. At that time we need to convey the message to each and every individual passenger by calling through mobile phone only, Issuing manual air ticket to every passenger, Problem in landing in Kargil Airport due to short runway, the Airport Authority of India already sanctioned to extend the Kargil Airport runway by 1500ft. But this length is not enough for the landing of big aircraft in Kargil, even IAL will not able to land in such length. It needs more than 3000ft,' these are some problems which need early action to solve the issue he said.

Zojila-Pass is the only life line to Ladakh region, this high pass closed every year for more than six month due to heavy snowfall. The only option is left to flying choppers or small aircrafts from Kargil and regular air services from Leh. Two tunnels are being planned - work on first one starts this year, to manage Zojila so that Ladakh remains accessible round the year.