16 children with heart disease flagged off to Fortis for operations
By
Reach Ladakh Correspondent
Leh, Sep 25, 2013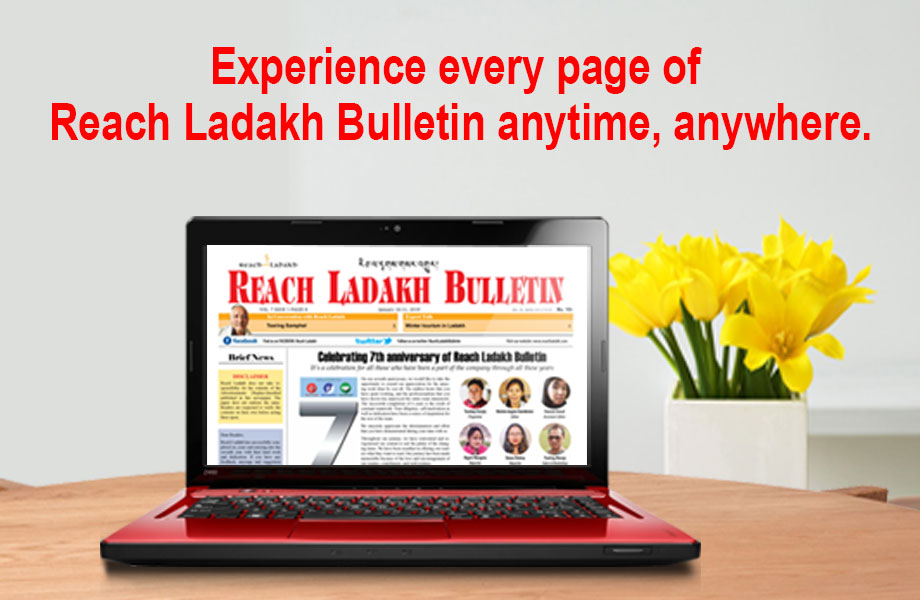 Leh :
Ladakh Heart Foundation (LHF) in collaboration with Salman Khan's Foundation-Being Human (SKFBH) and Fortis Memorial Research Institute Gurgaon (FMRI), selected 16 children who were heart patients, mostly from the poor families of Changthang region marched for New Delhi on 24th Sept 2013 to conduct heart Surgery at (FMRI).

The Deputy Commissioner Leh Simrandeep Singh flagged off these children early that morning at Leh Gate and wished the patients for a safe journey and successful surgery. Calling it a great humanitarian service, DC said that helping the needy people in such an hour of need is the noblest contribution and expressed gratitude to the organizing team for making him a part of this great venture. He assured help and assistance from the LAHDC and the district administration for such charitable purpose in days to come.

"These 16 children requires early heart surgery therefore, are shortlisted among 250 other children who were screened during the 2 days screening camp held at Ladakh Heart Foundation," said SKFBH Spokesperson Harmit Singh. He further told that FMRI team headed by Chief Cardiac Surgeon Dr. Sandeep, Paediatrician, Surgeon and Intervention Cardiologist and other Doctors were there to examine and screen the patients who are sponsored by SKFBH to carry out heart surgery at Fortis Hospital and said that these children would return to Leh within two weeks fit and fine.

Talking to Media, the Founder and Director Ladakh Heart Foundation Ven. Thupstan Chogyal extended thanks to FMRI and SKFBH for coming all way from Delhi and selecting 16 children from Changthang region for heart surgery. Ven. Thupstan said that all these children are belonging to downtrodden families who were in highly need of such generous support. He also applauded the Army Hospital Leh for supporting with the equipments during the two days screening camp. He also added that LHF in collaboration with SKFBH intend to provide such medical camps in future to serve the needy and deserving.

Nawang Tsering, Director Chumik Travel who is also accompanying these kids said that he has provided his bus on a very minimal charge and added that the bus shall stay at Gurgaon to bring the children back to Ladakh after the surgery.