Week long Ladakh Polo festival held in Chushot
By
Reach Ladakh Correspondent
Leh, Jul 15, 2019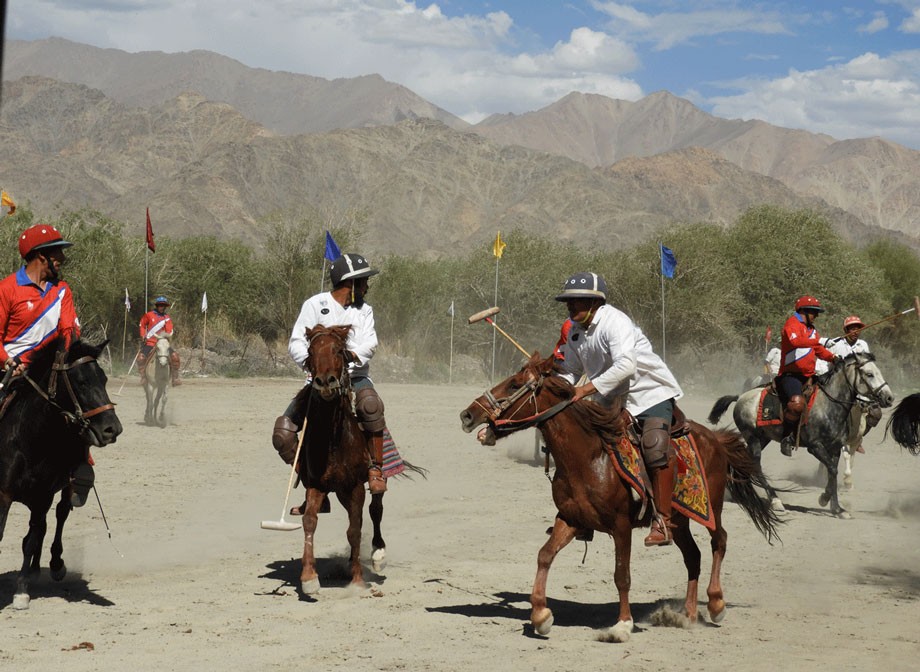 Leh :
The week long Ladakh Polo Festival organised by Indus Chushot Polo Club was inaugurated on July 11 at Shagaran Chushot Gongma. The festival will continue till July 17. 
Ladakh Polo festival is supported by Hill Council, Leh, J&K Tourism, ALTOA, Cultural Academy Leh, and sponsored by Overland Escape.
Mumtaz Hussain, Executive Councillor who was the chief guest on the occasion appreciated the arrangement made for the festival and asked people to stay motivated and participate in the festival to make it more popular.
Tundup Dorjey, President, Indus Chuchot Polo Club said, "The Ladakh polo festival is being organised for the third time and the objective is to revive the age old game Polo which has its historical importance in Ladakh.  Along with the revival of polo game, it also aims in promoting tourism in the village."
On an inaugural day, the match was played between Indus Chushot Polo Club team and Army Red Polo team. 
Cultural program and exhibition stall attracted many people from all walks of life.
The game of Polo became an integral part of our culture since its inception in the 15th century and has developed as one of the most loved local games of the region. Registered in 2013, Indus Chushot Polo Club was established with an aim to revive the age-old tradition and culture.  The Polo Club took the responsibility to preserve and promote the polo game.