Under 19 and under 14, Inter-District State Archery Competition concludes.
By
Fatima Ashraf Barcha
Leh, Dec 24, 2014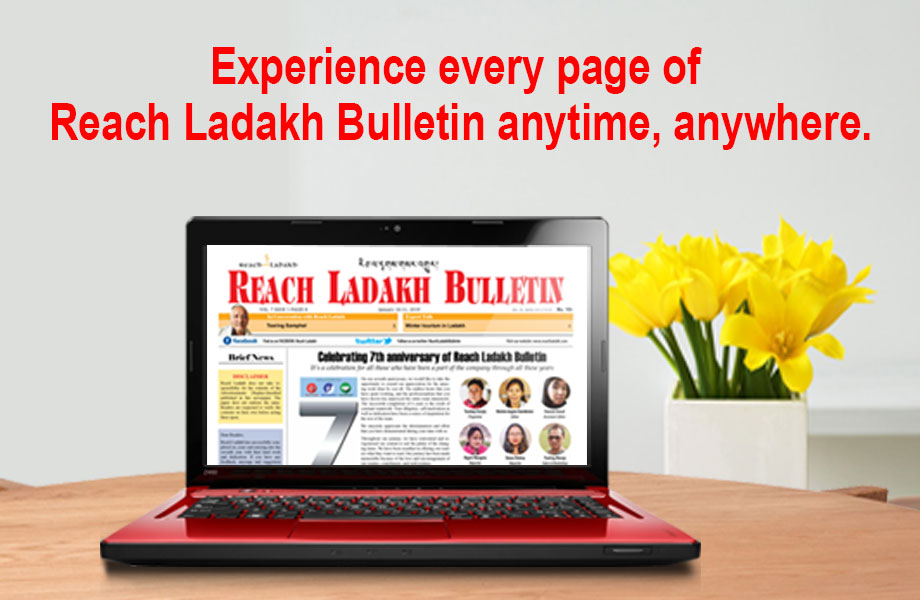 Leh :
The Department of Youth Services and Sports, J&K Govt organized the concluding function of the State Level Inter District Archery Competition 2014 for boys and girls under age group 14 and 19 at Indoor stadium Leh on 16th December.
The occasion was held in the presence of Simrandeep Singh (IAS) Deputy Commissioner, CEO LAHDC, Leh as the chief guest and other dignitaries like Tajamul Ara, Distt Youth Coordinator Nehru Yuva kendra Leh; Jitesh Singh, District Treasurer Officer Leh were also present. The opening ceremony of the tournament was held on the 15th December constituting of total 16 participants, both boys and girls from District Leh and Kargil.
The award giving ceremony began with an introductory speech by Youth service and sports officer Abdul Rashid, who also informed with regret that except for Leh and Kargil other districts of the State could not participate due to the severe cold weather. He also added that the winning participants will take part in the national level competition that will be held in Kolkata. After this the participants were individually introduced to the DC. The participants also demonstrated their skills as budding archers.
The archery competition consisted of two rounds, the Indian and Recuve, the former being shot by bamboo bow and arrow and the latter being the modernized one. For participants under 19 years the distance covered was 20 and 30 meters, while the group under 14 years covered a distance of 15 and 20 meters. The winning participants were awarded with medals and trophies by the invited guests. Over all the best Archer Girl and Boy, was bagged by Rinchen Yangdol, Leh and Stanzin Jigdel, Leh respectively. District Leh was awarded the first prize followed by runner up Kargil.
The event came to an end with the speech by Simrandeep Singh, who emphasized on the fact that the Archery game must be promoted as it is one of the rare games in general but frequently played in the region of Ladakh. He congratulated both the District teams for having participated and performed excellently, and hope that the participants interested in making archery a profession must dream big and think of taking part in national and international level.