Siddhartha High school Stok beats Army Public School by 8 goals in Handball
By
Kunzang Chorol
LEH, May 30, 2016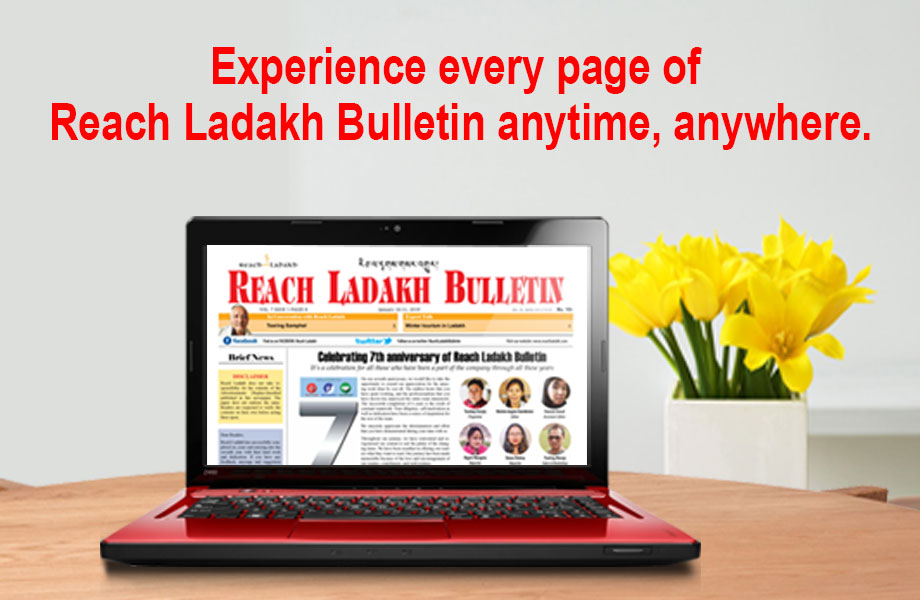 LEH :
Inter-school tournament for high schools of Leh, Chushot, Kharu, Nyoma and Durbuk block Boys and Girls was concluded on May 24 at Govt. Boys Hr. Secondary school Leh.
The tournament was organised by Department of Youth services and sports Leh.
CEC LAHDC Leh Dr. Sonam Dawa was the chief guest of the occasion. He said that there are lots of skill and talent in students and the teachers have also wills and interest to bring out their skill on the ground. He said that winning and losing is a part of competition, students should learn from all this and participation is important because losing means giving a chance to improve for the next time.
The final handball match was played between High school Siddhartha, Stok and Army Public School, Phyang. With 8 goals High school Siddhartha won the tournament and was also the champion from last two years.
Captain of Siddhartha high school said, "The credit of this winning goes to PT teacher of our school who helps us to practice early in the morning from last one month".
Such tournament helps the students to interact with each other and also provide a platform to participate in the district level as well as state level, he added.
A total of 28 schools from five blocks of Leh district participated in this tournament which includes a total of 530 players.
On May 26 the Department of Youth services and sports are going to send 10 girls for volleyball Under-17 girls Tournament to Srinagar to represent Leh district at the state level.
Abdul Hakim, Physical education teacher said that many tournaments in various events are organised by Department of youth services of the different district of J&K but it is sad that our players being in far flung areas could not participate in all tournaments. But when they sent to represent Leh at the state level they are doing very good and last time they got a gold medal, this time, we have selected the best players and hope they will also come back with the gold medal.
Certificates and Medals were distributed among the winners and runners. A special prize was awarded to Yundup Phurbu student of Druk Padma Karpo School for participating in U-17 girls athletic at the national level. Singay Namgyal, Mahabodhi Residential School Choglamsar got a gold medal in 100 metre Boys U-17 and Sonam Angmo, Druk Padma Karpo got the gold medal in 100-metre Girls U-17.
Kunzes Dolma, District Education Planning Officer, Deldan Angmo, Principal Boys Higher Sec. School Leh, Lobzang Rigzen, Zonal Education Officer, Tashi Tundup, Assistant Secretary J&K Board of School Education, teachers and students were also present.