Project Himank (BRO) undertakes motorcycle expedition from Daulat Beg Olde to Leh
The 350-km distance covered in a day by the daredevil riders
By
Reach Ladakh Correspondent
LEH, Oct 27, 2016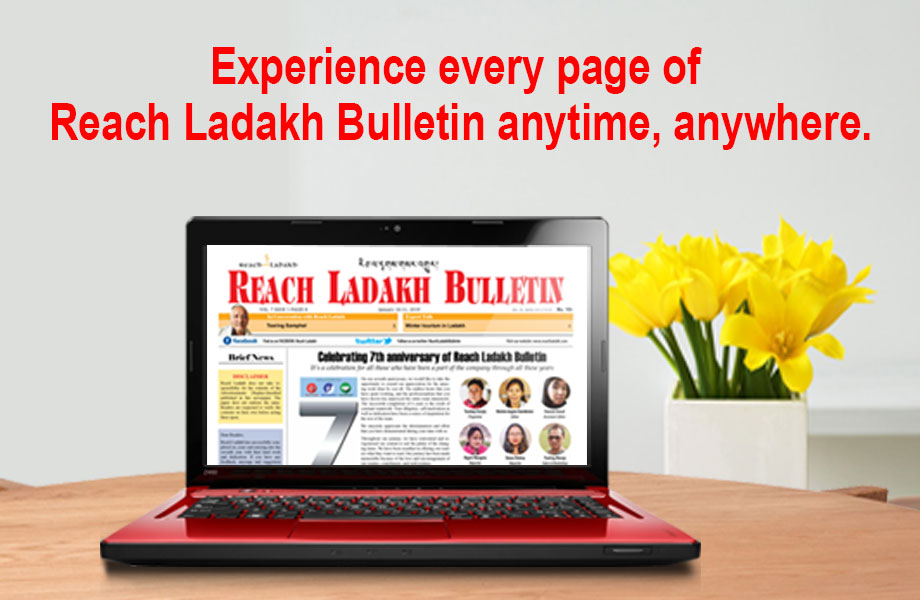 LEH :
A motorcycle expedition covering 350 km was flagged off by Brig DM Purvimath, VSM, Chief Engineer, Project Himank from the DBO on October 4 which reaches Leh on October 5. The distance was covered in a day by the Himank motorcycle daredevil riders earlier which use to take 4 to 5 days.
Under the dynamic leadership of Brig DM Purvimath, VSM, Chief Engineer, Project Himank, 26 dare devil riders along with one women officer of BRO Project Himank participated in the motorcycle expedition and under took the challenging ride across some of the most hazardous and tough terrains of Ladakh starting from DBO up to Leh.
The motorcycle expedition at DBO was organized by 50 Border Road Task Force which is responsible for the construction of this complete road stretch from Darbuk to DBO.
This speed in travel has been feasible all due to the herculean efforts of 50 Border Road Task Force.
The Himank motorcycle team was given a warm welcome at Leh and Chief Engineer, Project Himank, praised them for their grit and determination, having travelled on the highest and most difficult road.
He said that the successful completion of the expedition is a feather in the cap of Project Himank, BRO. The Chief Engineer hailed the team spirit and emphasised on maintaining the momentum of building the critical roads of Ladakh. He also reminded the Project of its motto " BRO creates, connects, cares".
Road Darbuk-Shyok-Daulat Beg Olde (DS-DBO) is the most important and only axis connecting Leh to Karakoram Pass and it is being constructed and improved by Project Himank (BRO) to facilitate movement of defence forces.
Daulat Beg Olde (DBO) at 16,994 feet is a strategic location where all important border meetings are held between Indian and Chinese forces. It is also a vital link to the famous Karakoram Pass.
The 255 km of the road cuts across the treacherous route along the Shyok River and is most challenging for any rider to travel through it.