Nyoma Blue grab champion title of 12th Kailash Running trophy cricket tournament
By
Kunzang Chorol
NYOMA, Jul 19, 2016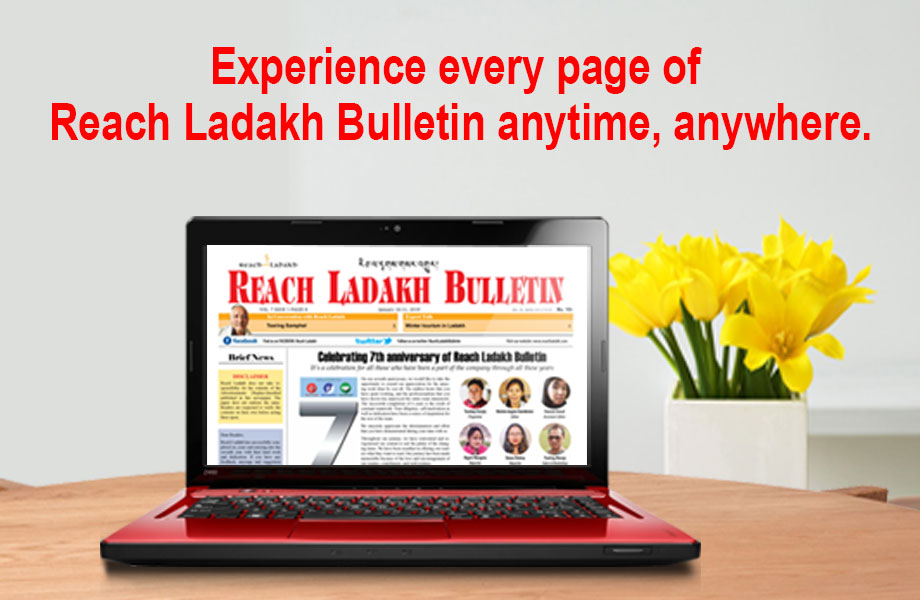 NYOMA :
The 12th Kailash Running trophy cricket tournament was concluded on June 26 at Watsey Naga Cricket ground, Nyoma. The tournament was organized by Youth Wing Sporting Club Nyoma on June 9.
Colonel Sachin S. Gavhane COR. 11 Engineer Regiment was the chief guest at the closing ceremony of the tournament. He highlighted the importance of sports among the youth and focus on the development of sports. He also said that there should be a girl's cricket tournament and assured support if they can conduct the tournament for girls also.
The final match of the tournament was played between Muth Peace Club (senior) and Nyoma Blue, in which Nyoma Blue beaten Muth peace Club by 52 runs and grabs the Champion title of the 12th Kailash Trophy 2016.
A total of 13 teams from Nyoma Block participated in the tournament. The participating teams were Muth Peace club Junior, Muth peace club senior, Nyoma red, Nyoma Blue, Rongo Sporting Club, Druk Sporting Club Hanley, Rising Sporting Club Liktsey, Rizang Sporting Club Tsaga, Kharnak Samad United, Khiladi Guys, Chuthang warrior, Tarchit Sporting club, Ibex warrior.
"The main aim to organize this tournament is to integrate the youth of Changthang under one roof so that they can understand and work towards the development of youth in every field," said Thinles Tamchos, Gen. Secretary, Youth Wing Sporting Club Nyoma.
He also added that the tournament was organized and played enthusiastically since from the year 2004 in Nyoma.
At the end, certificate and momentos were distributed to the participant.
Chemat Gilik
Nyoma Blue
Man of the match
Highest runs,
72 runs
Mipham Lotus
Muth Peace Club (Senior)
Man of the series
Highest wicket taker
19 wicket
Tsering Choldan
Rizang Tsaga
Man of the series
Highest score
582 runs