Nehru Yuva Kendra organises District Sports meet
By
Padma Angmo
Leh, Mar 26, 2015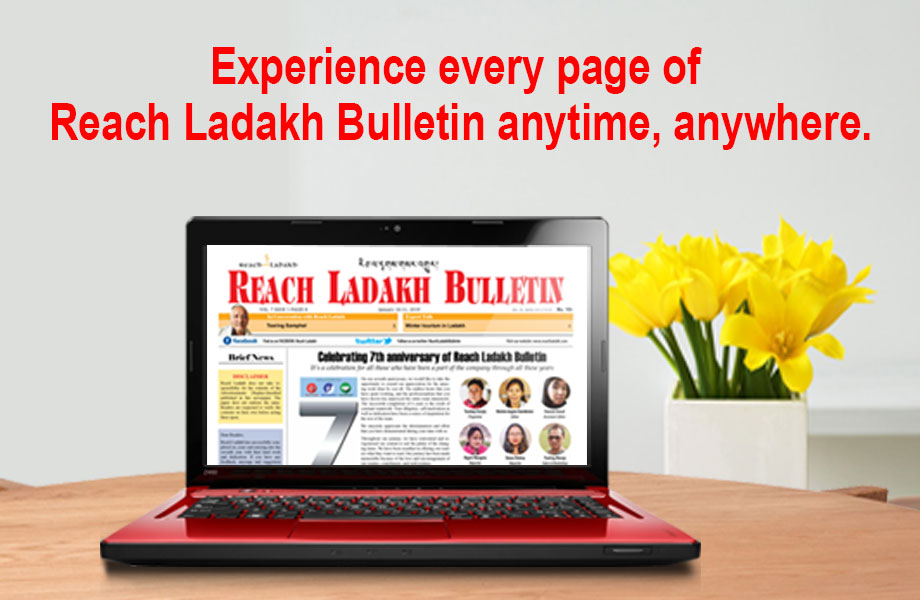 Leh :
Nehru Yuva Kendra, Leh in collaboration with Chuyok Archery Club, Chuchot Gongma organized the concluding function of "District Sports meet, District Folk culture festival, Yuva Kriti on 25 March at Indoor Stadium, Leh.
Saugat Biswas, Deputy Commissioner, Leh was the chief guest and other dignitaries includes Abdul Rashid, District Youth Service and Sports Officer Leh, Tajamul Ara, District Youth Coordinator Nehru Yuva Kendra Leh; Nazir Ahmad, President of Chuyok Archery Club Chuchot Gongma.
The opening ceremony of the tournament was held on the 14 March in which 10 teams participated. On the concluding day of the tournament, the competition was held among 6 teams, including Shetik Junu club, Lalok Kunfan Thundal club, Stok archery club, Chuyok archery club, Singey Lalok club and Rigdot club. The participants had played 9 rounds out of 10; the final round was played in the presence of chief guest.
The Archery competition consisted of two rounds, the first round was played by Shetik Junu club, Lalok kunfan thundel club and Stok archery club and the second was held among Rigdot club, Chuyok archery club and Singey lalok club. 
The winning participants were awarded with certificates by the chief guest. The best archer was bagged by Stanzin Wangdus, Shetik Junu club. Best Youth Club Regional Educational Cultural Development Organization of Tangyar was awarded a cash prize of Rs. 25,000. Shetik Junu club was awarded the first prize followed by runner up team Chuyok Archery club.
Speaking on the occasion, Saugat Biswas emphasized that like Archery there are various sports in Ladakh which needed to be preserved and promote. He assured to promote more and more scope for different sports of Ladakh. He also added that organizing such event is remarkable and achievable for all of us. He congratulated all the winning teams and the participants who performed skillfully. 
At the end, Ghulam Abbas Wazir, President of Chuyok Archery Club presented the vote of thanks.