Mini marathon 'Catch Them Young' held in Chumathang
By
Reach Ladakh Correspondent
Chumathang, Jun 02, 2022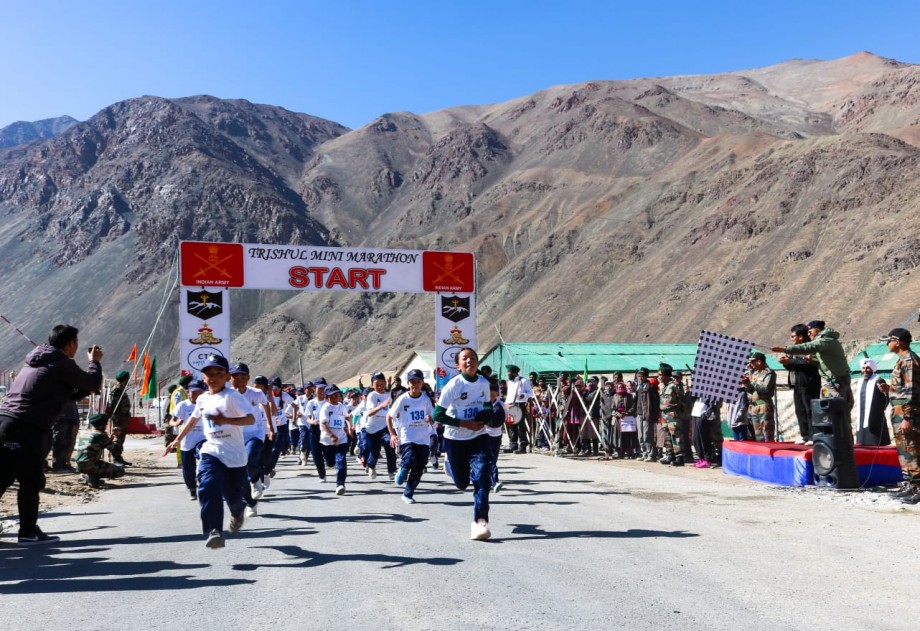 Chumathang :
A mini-marathon, themed, 'Catch Them Young' was organised under the aegis of Trishul Division for children in the age group 10-17 years under two categories (Boys & Girls) at Chumathang village.
Over 70 children participated and successfully completed the 5 km run. The participants were provided with t-shirts, caps, medals, certificates, and refreshments. Winners were identified from each category and were suitably awarded.
The Trishul Division has been committed to serving the people of Ladakh by making contributions in the field of education and sports. Towards this end, a series of runs have been planned in rural areas of Eastern Ladakh to identify future sportsmen from Ladakh.
The marathon was successfully conducted by Trishul Division with the help of Chewang Motup, Padma Shri awardee.
As part of the initiative, few more mini marathons are planned in the upcoming months at other locations like Tangste and Karu. This will give an impetus to national vision of 'Fit India'.