LSRC win 7th National Men's Ice Hockey Championship
MoU stands but insufficient funds come in the way of a good ice hockey rink: EC Work
By
Reach Ladakh Correspondent
LEH, Jan 25, 2016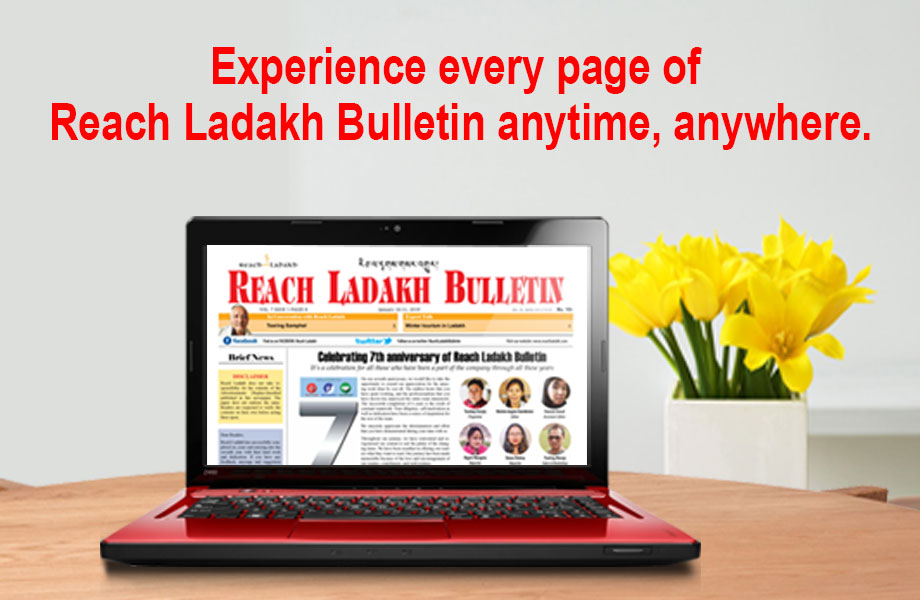 LEH :
The weeklong 7th National Men's Ice Hockey Tournament Championship participated by nine teams was conducted by Ice Hockey Association of India (IHAI) with the support of Ladakh's premier sporting club Ladakh Winter Sports Club (LWSC) concluded at Karzoo Ice Hockey Rink Leh on 17th January with the Army LSRC winning the championship.
Executive Councilor, works LAHDC Dorjay Motup was Chief Guest on the occasion.
The nine teams were Army LSRC, Army Blue, Delhi, Kargil Ice & Snow Sporting Club, ITBP, JK Blue, Maharashtra and Indian Ex-servicemen League divided into two pools fought for the trophy for a week.
On the final day, the match was played between Army LSRC and LSRC Blue. Army LSRC scored a total of five goals against LSRC blues who only scored one goal. ITBP team scored two goals against its opponent JK blue managing to secure the third position in the National Men's Ice Hockey Championship.
Appreciating the LWSC endeavours in promoting the winter sports EC Dorjay Mutup said that LWSC is doing great by providing chances for the budding players to exhibit their skill at International level too. He added, "we have been promoting the sports played on a natural pond for years but unfortunately due to lack of sufficient funding from sports authority of India the Rink in incomplete. The MoU stands signed between LAHDC and LWSC to complete the rink and there is a hope that the rink will be completed soon to host sports with international standard said Mutup.
Presenting the welcome speech IHAI General Secretary Harjinder Singh expressed his serious concern over the lack of proper International Standard Ice Hockey Rink in Leh and said that the purpose of holding the game is to propagate the sports further as most of the Ice hockey players are from Ladakh region.
However, lack of proper Ice Hockey Rink has forced the International level players to play on the natural ice for just three months. He added that most of the Ice hockey players are from Ladakh region playing enthusiastically but unfortunately, these players get just three months to practice on natural ice whereas other regions have the opportunity to practice on artificial ice throughout the year, therefore, concern authorities should speed up their work to develop the International Ice hockey Rink to promote the sports said, Singh.
Later Chief Guest distributed certificate and trophies to the winning teams and the participants.