Ladakh Scouts & SECMOL girls won the eighth CEC Ice Hockey Championship 2015
By
Fatima Ashraf Barcha
Leh, Jan 26, 2015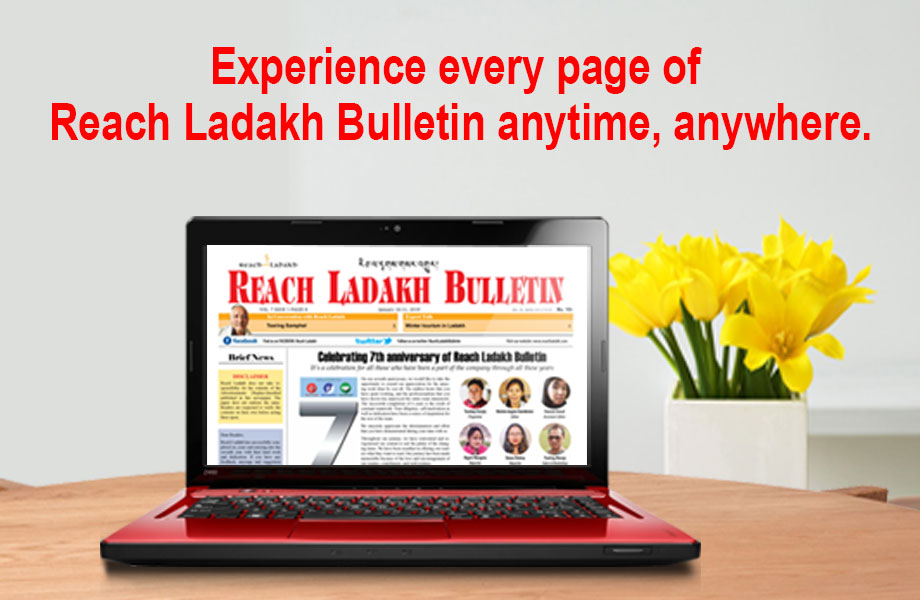 Leh :
The Eighth CEC Ice Hockey Championship was played at Karzoo Ice Hockey rink on 23rd January. The match was played between Ladakh Scouts and ITBP team. The chief guest for the occasion was Rigzin Spalbar, CEC, LAHDC, Leh.
The match had three rounds in which both the teams scored one goal each, ending up in a tie. An extra time of 10 minutes was given where none of the team was able to score any goals. Later to break the tie a penalty shootout was decided where ITBP team made zero goal against Ladakh Scouts team that was successful in making two goals that won them the CEC Ice Hockey Championship 2015. 
Rigzin Spalbar congratulated the winner, Ladakh Scouts and also appreciated the runner up team ITBP for having put up a great match. He congratulated the SECMOL girls' ice hockey teams for having won the match too. He also praised the works of all those volunteers who have help in making such competitions possible. He appreciated the presence of the huge number of spectators. He said it is necessary that this game be propagated to a higher level by making it popular nationally but first there is a need to make it prominent in the Himalayan region. He said that participation of our players in foreign countries is also worth appreciating. He also mentioned about the upcoming new ice hockey rink, for now construction has been delayed due to lack of funds. He said that for the promotion of this game a brand ambassador of Ladakh ice hockey Tony Kretzschmar has been appointed. He even mentioned that a MoU has been signed between Ladakh Winter Sports Club and Canadian High Commission in order to build a technically sound Ice hockey stadium here in Ladakh so that this game does not remain seasonal. He also highlighted the importance of the participation of girls in the game.
Ice hockey race was also conducted which was participated by both boys and girls under 19 years of age. Two minute silence was also observed in order to pay respect to the Late Tashi Rigzin, Ex- President, Ladakh Winter Sports Club.
In the end trophies and appreciation certificates were awarded.  In the girls ice hockey match SECMOL team was awarded the winner's trophy.