Kargil bags silver and bronze medals in SAI Korea Ambassador Cup 2019
By
Reach Ladakh Correspondent
Kargil, Jun 22, 2019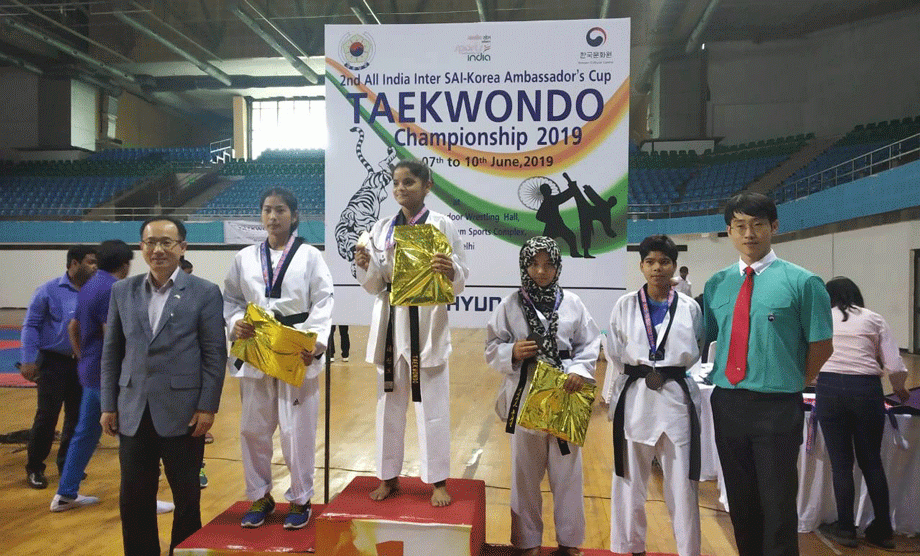 Kargil :
Taekwondo students of SAI SAG Kargil bagged 2 silver and 4 bronze medals in 2nd All India Inter SAI Korea Ambassador's Cup Taekwondo Championship 2019 held from June 7 to 10 at IGI stadium.
6 boys and 4 girls of Sports Association of India SAG Kargil represented Sports Association of India RC Chandigarh in the tournament.
Gulzar Hussain Munshi, President, Kargil Taekwondo Association expressed gratitude to the Government for opening SAI Special Area Game Center in Kargil. He congratulated Taekwondo Coach Mohammad Ali who has put his efforts to bring the standard of the player's up to such level.
Gulzar Hussain Munshi requested the Government to provide all facilities at the center for the players and increase the intake capacity so that more young talented player gets benefited.