JK Red Women win 4th Women's National Ice Hockey Championship
Ladakhi women players to represent India at Challenge Cup of Asia, Taiwan
By
Reach Ladakh Correspondent
LEH, Jan 25, 2016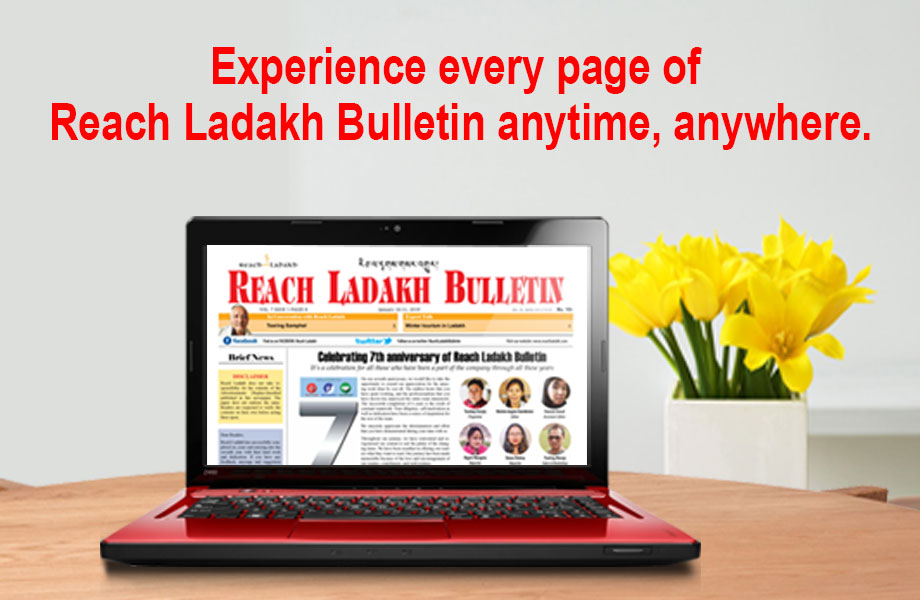 LEH :
The JK Red Women team defeated JK Blue in the 4th Women's National Ice Hockey Championship Tournament played at Karzoo Ice Hockey Rink Leh organized by Ice Hockey Association of India (IHAI) with the support of the Ladakh premier sports club Ladakh Winter Sports Club (LWSC) on 16th January.
Chief Medical Officer, Leh Dr.Yangchan Dolma formally inaugurated the tournament.
The final match was played between JK Red team and JK Blue team and JK Red team player Tashi Dolkar scored the first goal of the tournament to take a lead in the first session of the match but during the 2nd half session of the match, none could score any goal.
Thus, JK Red team still leading the Match with one goal however during the final session the match became more exciting when JK Blue team Padma Choskit managed to score a goal to level the score.
Following a draw match, the game was extended for another five minutes even then score remained one each but during the penalty shootout, JK Red Team won the match by 4 goals against the JK Blue team score of 2.
Delhi Women's team clinched the Bronze medal to stay on the third sport of the tournament.
Dr.Yangchan said that SECMOL started the game in the year 2001-02 by organizing coaching for them but now the game has reached to this level where women from Ladakh represent at the national level. She thanked LWSC for providing the platform to them to exhibit their skill.
Hailing both teams for exhibiting exciting match Dr.Yangchan said that winning & losing is a part of the game. Playing the game with sportsmen spirit is important. She expressed hope that women from Ladakh will excel in future to present Ladakh at National and International level to position Ladakh at International Sports map.
Earlier, IHAI General Secretary Harjinder Singh in his welcome speech informed that shortlisted women team from Ladakh will represent India during Challenge Cup of Asia in Taiwan. Singh said that this will be the first time that women's Ice Hockey team from India will play with the team from Malaysia, Singapore, Thailand, UAE at the Asia Challenge cup and added that the shortlisted player will be given formal coaching in Leh and Delhi by an expert coach.
Expressing his delight over women's teams from Ladakh scheduled to represent India at International level Challenge Cup, LWSC General Secretary Nony Wangchuk said that the selected team players will be given formal coaching through expert foreign coach in coming days and it will be a golden opportunity for them to shine at International level.
Meanwhile, in another match played for the Men's National Bronze medal between ITBP and JK Blue, ITBP clinched the bronze medal by scoring 2 goals while JK Blue score remained 0.