Inter school Tournament for High School, closing ceremony held at BHSSS
By
Tenzin Menkyi
Leh, Jun 04, 2014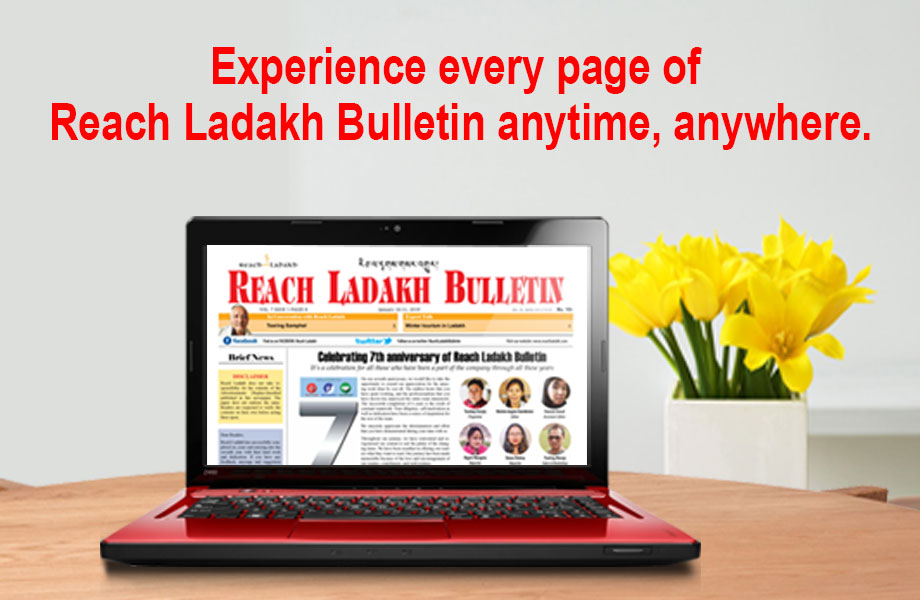 Leh :
The closing ceremony of the Inter school tournament for High schools of Leh and Chushot block held at Boys High Senior Secondary School has winded up on 31 May. The 4 days tournament has a participation of 19 High schools with around 400 students has taken part in the event.
The function commenced with the final handball match between Army Public School (APS) and Moravian Mission School, Leh (MMS) where APS beat MMS by 9-3.
The Chief Guest for the event was Mohd. Shafi Lassu, Executive Councillor, CA&PD, LAHDC, Leh and Guest of Honour was Gyurmet Dorje, Executive Councillor, Youth Services & Sports.
"The players for district team were also selected during this competition who will represent Leh District during Inter-district Tournament in Srinagar to be held on 8 June. Interschool tournament in Nubra, Diskit, for Middle and High school will be conducted shortly" said Abdul Rashid, District Youth Service and Sports Officer.
In his speech, Mohd. Shafi Lassu said with the view of 'healthy body, healthy mind', sports has been given a top priority by LAHDC and Ladakh is getting lots of attention for its sport. In Winter Olympic, Vancouver, Canada, three Indians has participated out of which two were Ladakhis, which shows the capabilities of Ladakhis.
A 22 Crore project; multipurpose stadium opposite to Spituk Markalak is under constructions has capacity to accommodate around 30,000 will be functional in around two years.
Another 21 Crore project, a stadium under construction which is located opposite to LAHDC office is for the winter sports. Completion of entire stadium would take some time. However, there is a possibility that we may get to host coming winter sport in the same stadium.
Yet another 7Cr has already been sanctioned to build an indoor stadium at Katmoche, Leh, 1Cr sanctioned by state sector and 6 Cr from central govt. This stadium under construction is near completion and will be functional in this year.
LAHDC will make sure people of Ladakh do not lag behind in sport and its facilities
Sh. Gyumet Dorje briefed the importance of participation in such events and said, "Participation is what counts, winning is not important ".