IMF Joint winter expedition team climbed the Mt. Kakstet (6461 mtrs)
By
Padma Angmo
Choglamsar, Mar 06, 2015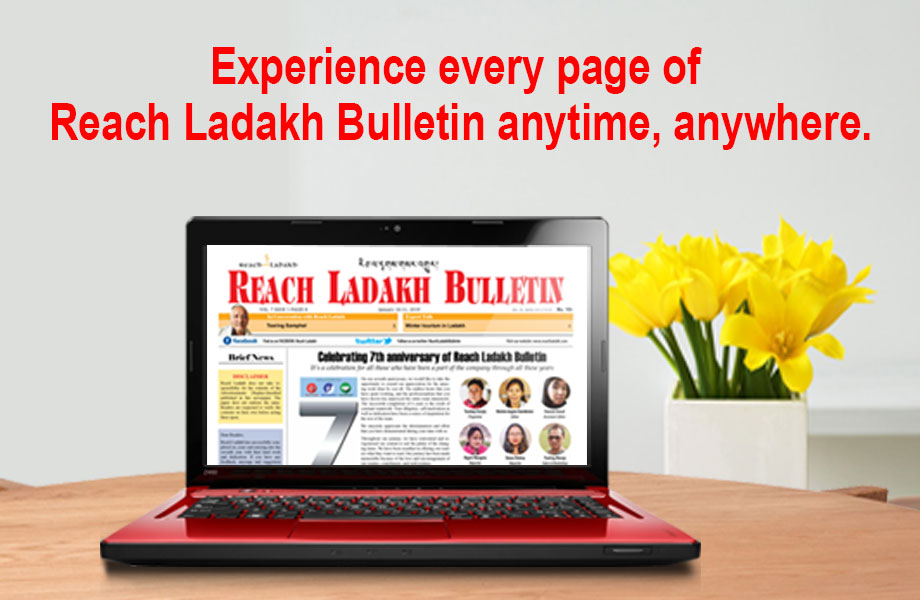 Choglamsar :
After climbing the Mount Kakstet (6461 mtrs) successfully the team organized flagged in ceremony on 4th March at Kumbha Hall, ITBP campus Leh, in the presence of A.K. Gautam, Dy. Inspector General (Ladakh) ITBP, All the officers of Leh units of ITBP, SSP Leh Dr. Sunil Gupta, IPS , Group captain K.B. Mathew and Squadron leader Radikha Sharma Air force.
A.K. Gautam, DIG ITBP, congratulated the members of expedition team on their achievement and said that this expedition was unique as, it was for the first time that such an expedition has been organized by IMF in Ladakh region. He also added that ITBP has unique distinction of successfully climbing almost all the challenging peaks of Himalayas including the Mt. Everest, Kanchenjunga, Nanda Devi, Panchaculli etc. This expedition was challenging task and this will definitely help in exploring areas for winter climbing in future and increasing the mountaineering climber of India.
Team leader of the winter expedition Hira Ram, handed over the flag hoisted atop of the Kakstet peak (6461 mtrs) to A.K. Gautam, DIG ITBP on same occasion. It was a joint winter mountaineering expedition in which members of ITBP, Indian Air Force and IMF have participated. There were 13 members in the expedition team, 6 members from ITBP, 6 from IMF including one from JKP and one from the Indian Air Force. This expedition team was flagged off on 19th February by A.K. Gautam, DIG. 
4 members of the team under the leadership of Nawang Dorjay of ITBP successfully climbed on 26th February and 3 members under the leadership of Raju Sandhu of IAF climbed the peak on 27th February. The seven members who proved mettle and climbed the Mt. Kakstet  are Nawang Dorjey (ITBP), Raju Sandhu (IAF), Tsering Dorjey (JKP), Rigzin Tsewang (IMF), Mohd Ali (IMF), Maneesh Kumar (IMF) and S. Jaipal (IMF).
All authorized dry, fresh and special ration for 06 ITBP team members were drawn from Chushul post as per scale. Other IMF team members had been provided by IMF. All mountaineering equipment and all clothing items was provided by IMF/ respective agencies. All team members was insured 5 Lakhs each, Adm staff was insured 3 Lakhs each and HAPs was insured 1 Lakhs each for entire duration of expedition.