Friends Pashkum team wins Ice hockey tournament in Chiktan
By
Reach Ladakh Correspondent
CHIKTAN, Dec 28, 2021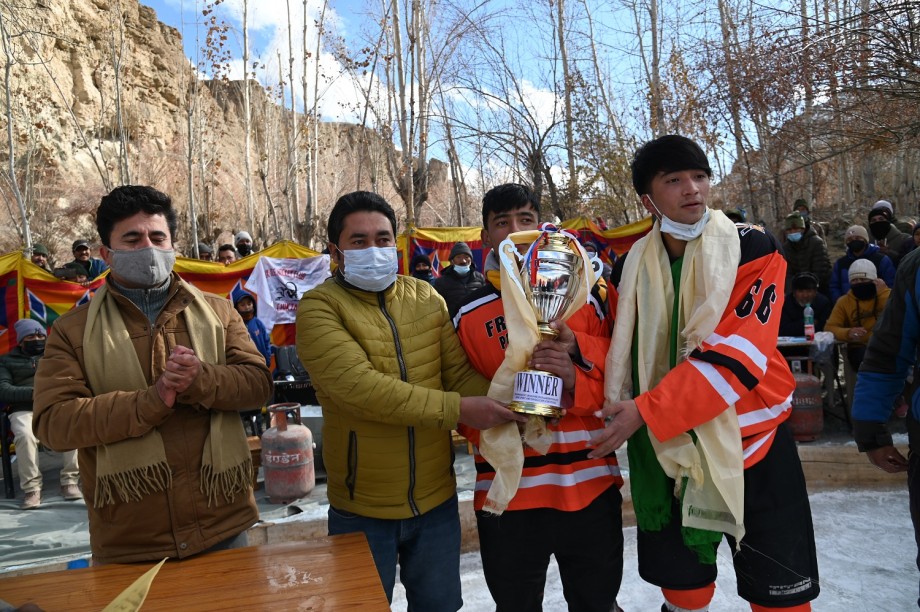 CHIKTAN :
Friends Pashkum won Ice hockey tournament beating the UK Zgang team by 3 goals.
The four-day Ice Hockey tournament organised by UK Zgang in collaboration with Smart Sports Association Chiktan concluded on December 27 at Ice Hockey Rink Zgang Chiktan. Nine teams hailing from different areas participated in the tournament.
Executive Councillor, Mohsin Ali extended gratitude to the organizers of the tournament for their initiative towards promoting winter sports. He said that LAHDC Kargil is committed to providing financial assistance to players and students who want to achieve their goals in their respective fields.
Mohsin Ali said that such an event will bring improvement in the overall personality development of the young players and prepare them to face future challenges in life. He also advised the players to strive for developing sportsman spirit which teaches them to accept victory or defeat in a graceful manner. 
SDM Kakpori expressed gratitude over the participation of a large number of youths across Shakar Chiktan in the tournament and congratulated the organizers. He assured that the sub-divisional administration will provide the best possible facilities to the teams from Shakar Chiktan who will participate in the upcoming district and UT level tournaments.
.