First licensed Tandem Paragliding site opens in Leh
By
Reach Ladakh Correspondent
Leh, Aug 17, 2019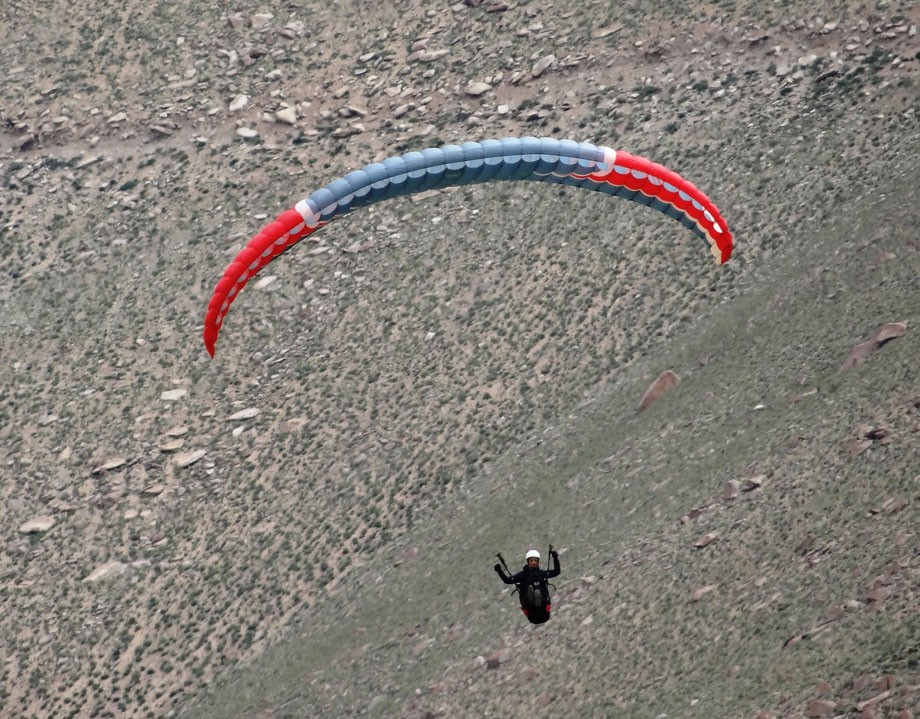 Leh :
World highest eco-friendly paragliding site at Sakti-Tagar below Changla Pass, M/S Ladakh Paragliding Company was inaugurated by Gyal P Wangyal, CEC on August 16. 
This is the first licensed Tandem Paragliding site in Ladakh opened for both tourist and locals.
Tsering Sandup, Deputy Chairman, Zakir Hussain, Incharge SDM Kharu /DPO, Leh, officials of Tourism Department, Leh and villagers of Sakti Tagar were present.
Gyal P Wangyal highly appreciated Stanzin Sonam the owner of the Paragliding operator for introducing this adventure sports in Ladakh for the first time. He said that such sports will widen the scope of adventure tourism in Ladakh and hoped that this popular sport will extend in other parts of Ladakh in the future. 
Gyal P Wangyal while congratulating Tandem Paragliding Pilots including Stanzin Sonam who himself is a Solo Paragliding Pilot stressed upon ensuring all the safety measure including insurance of the clients while operating this adventure sport. 
For the stability and growth of this newly introduced sport, he suggested the local operator to charge a nominal fee from the tourists and locals initially.
Tsering Sandup said that to promote paragliding in Ladakh solo paragliding was demonstrated last year during Ladakh Festival. Now coming up of fully organised and licensed Paragliding at Sakti will go a long way in promoting adventure tourism besides cycling, mountaineering, rafting, zip line, etc. 
Talking about the tourism policy of Leh district, he said that introduction of adventure sports like paragliding and zip line which are pollution-free sports will not only add extra zeal to the tourism of Ladakh but will ensure sustainable and equitable tourism.
Stanzin Sonam, owner of M/S Ladakh Paragliding Company thanked everyone including Gyal P Wangyal and Tsering Samphel, Secretary Tourism, J&K who helped him in getting this sport established in Leh. 
He informed that the insurance of Pilot and client are covered fully under 360 Adventure Sports Cover Company and all the equipment are of international standard with safety measures. 
It was informed that the current flying site near Zingral and landing below Tagar is the most feasible location for the paragliding. Almost 70 flights were already conducted successfully. Three percent of joy ride flight will be donated to Tribal Children's Education.