Festivities of winter sports-'Ice Hockey' begins in Leh
By
Stanzin Angmo
Leh, Jan 25, 2014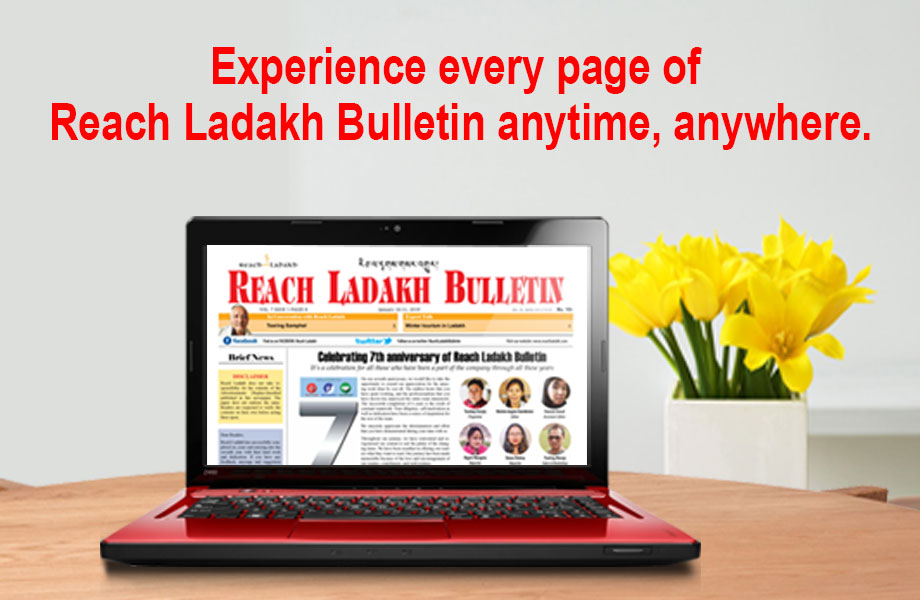 Leh :
The warmth of celebrating Losar (New Year) hasn't faded yet; the people of Leh have another thrilling event to look forward to in this white freezing season. Ice Hockey is that new sport which has given many people especially youngsters a reason to stay back at home during their winter vacation holidays, while few chose to leave for warmer places.
 
Like previous year the festivity of winter sport began on 7th Jan 2013, with its Under 20 Inter Club Ice Hockey Tournament 2014, organized by Ladakh Winter Sports Club. The tournament had participation of eight clubs out of which only Lalok Club and Tip-Top Club could make it to the finals.
 
The finals held on 11th Jan, Tip Top club defeated Lalok club by 7-1 and the game witnessed some excellent players which showed the improvement and enthusiasm of the sport among the young players. The tournament also had kids' race of basic 200 meters, intermediate 200 meters, advance 500 meters and figure-skating.

On the occasion Executive Director and Founder Adam Sherlip and coach of Indian National Ice Hockey Team was also present, who was coming to Ladakh for the 5th consecutive year to coach here. Talking about the scope of Ice Hockey in Ladakh he said, "It's definitely getting better and with enough hard work, better infrastructure and more equipment anything is possible." He also looked happy with the performance of Tip-Top team as he said that it was the best performance he witnessed so far in Ladakh. He will also be selecting best players from Ladakh, which already consist mostly of players from Ladakh, in the National Team like every year. 

Dr. Sunil Gupta SSP Leh was the Chief Guest on the occasion expressed his thrill to have watched the match in his speech. He also encouraged the youths to have excellence in the sport and make the nation proud at international level as well. Later he also distributed cups, and prizes to the winners as well as participants. The winner team of Ice Hockey, Tip-Top, besides the cup and certificates, were also presented with cash prize of Rs.10, 000 where as the runners-up team Lalok were also presented with cash prize of Rs. 6000. 

Advisor Ladakh Winter Sports Club P.T. Kunzang welcomed the guests and informed that Ladakh Winter Sports Club along with Ice Hockey Association of India, are also organizing Senior National Tournaments which would begin on from the following day. In the Senior National Tournament teams from Haryana and Maharashtra will also be participating including both men's and women's team from Ladakh. The Tournament will be followed by Indo-Canadian Friendship Cup and Chief Executive Councillor Cup which will be played towards the end of the month. He promised lots of such activities at Karzo Zing Ice Hockey Rink till the 15th Feb.