DYSS held award ceremony of Inter-school Long Distance running contest
By
Rinchen Angmo Chumikchan
Leh, Apr 24, 2014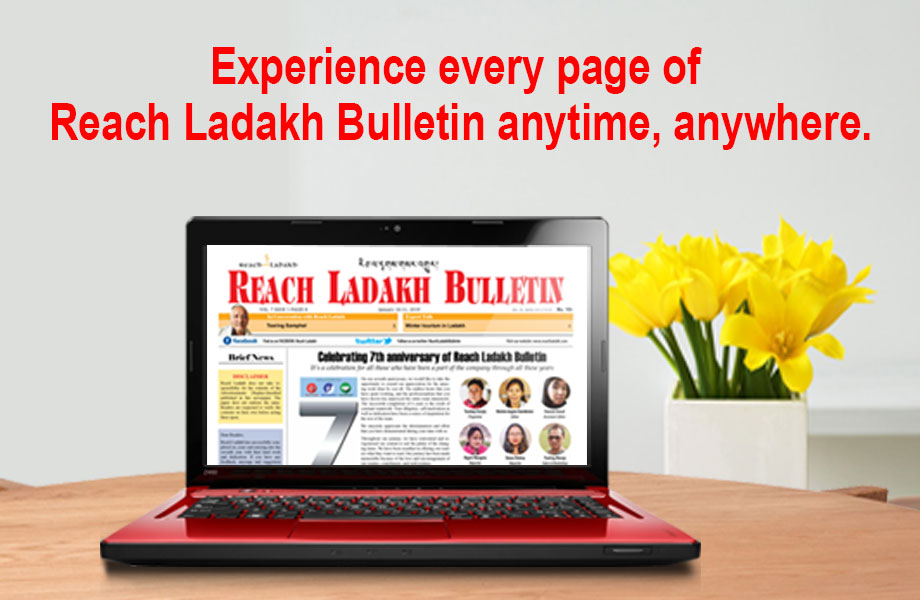 Leh :
District Youth Services & Sports in collaboration with Jammu & Kashmir Bank organised an inter school long distance running contest in which around 500 students participated  from High/Middle School of Leh Block. DC Simrandeep Singh was the Chief Guest on the occasion.
The Long Distance running was categorised in three categories Under -17 boys and girls, Under -14 Boys and Girls, and Under -19 boys and girls.

The cross country race was flagged off by DC Simrandeep Singh along with SSP Sunil Gupta at 6:30 in the morning from Balkhang Chowk.

Among the guest were Tsering Morup, Assistant vice President, J&K Bank, Zonal Office,Leh, ES Gergan, Principal Moravian Misiion School,Leh, Kunzes, District education planning officer, Education Department Leh. Eshey Tundup, Principal Lamdon Model senior secondary School, Leh, Shiv Kumar Pandita, Principal Govt. Girls higher secondary School Leh.
 
Abdul Rashid, District Youth services & Sports officer presented the report of one year and said, "This is the silver jubilee celebration of long distance running contest of this department. Last year this department has deputed about 12 students to represent district Leh at the divisional level. They won 8 gold medals, 6 silver and 4 bronze medals. In the same way 4 students have participated in the Mumbai Marathon. They have shown a good result," he added.

DC Simrandeep Singh Chief Guest said, "I feel really happy to be a part of this race not by running but by flagging off early in the morning. Though the event was organised on a small scale it was really motivating to see a large number of participants."

Congratulating to all the participants he said, "Later in life you all will realise that participation is the most important thing .You all are the future leaders and this will help you to groom in becoming true leaders. He expressed gratitude to the parents for motivating them to participate in the event. He also thanked J&K bank for sponsoring the event which enhances the credibility of the event."

He appealed the students to care for the healthy democracy and said, 'Convince your elders of your family to cast their vote on 7th May. He also appealed the audience to cast their vote in the upcoming election.

Vote of thanks was presented by Tsering Tashi, Physical Education Master, Hdq. District Youth Services and Sports Leh.
 
Later, DC Simrandeep Singh, ASP Manish Aggarwal, ES Gergan and Tsering Morup distributed prizes among the winners.

Under -19 boys category, Sonam Gurmet of Lamdon School bagged the first position, Tsering Mingyur of Boys School bagged the second, third was bagged by Phuntsog Dorjey of Boys Higher Secondary School, Fourth position by Sonam Raftan of Boys High and fifth by Morup Dorjey of Lamdon Model senior secondary School, Leh.

Under -19 Girls category, First position was bagged by Jigmet Dolma of Govt. Girls Higher Secondary School, Second position by Tsering Angmo of Lamdon, third by Stanzin Yangdol of Lamdon, fourth by Tsering Dolker of Lamdon School and fifth by Skalzang Dolma of Govt. high secondary School, Leh.

Under -17 boys category, first position was bagged by Thinless Gurmet of Moravian Mission School, second by Nawang Dorjey Govt H/S Housing colony, third by Tsetan Gyaltson of Mahabodhi School, fourth by Khadim Hussain of Moravian mission School and fifth position was bagged by Kunzang Dorjey of Rigjung Public School.

Under -17 girls category, First position was bagged by Stanzin Yangchan of Moravian Mission School, second by Tsering Angmo of Moravian, Third by Yundup  Phurbu of Druk Padma Karpo, fourth by Rigzin Yangdol of Mahabodhi School and Fifth by Migmar Lamo of Govt. Higher senior secondary.

Under -14 boys category, Stanzin Nyantak of Govt middle school, Skalzangling bagged the first position, Madhu Sudan of Govt. M/S Sankar won the second position, Aashiq Hussain Govt School Sklzangling won the third position, Deepak Thapa of Govt School Alchi won the fourth position and Tara Tamang, Middle School Skara won the fifth position.

Under 14 –girls category, Diskit Dolma of Middle School Skara won the first position, Chuskit Angmo, Middle School Sankar won the second position, Stanzin Tsomo of M/S Sankar won the third, Rinchen Yangdol of Sankar School won the fourth position and Taira Bano of Middle School, Yarlok won the fifth position.