Dorjey Gyaltson to play in Indo-Lanka 15-15 cricket series in Colombo
By
Reach Ladakh Correspondent
Leh, Nov 30, 2013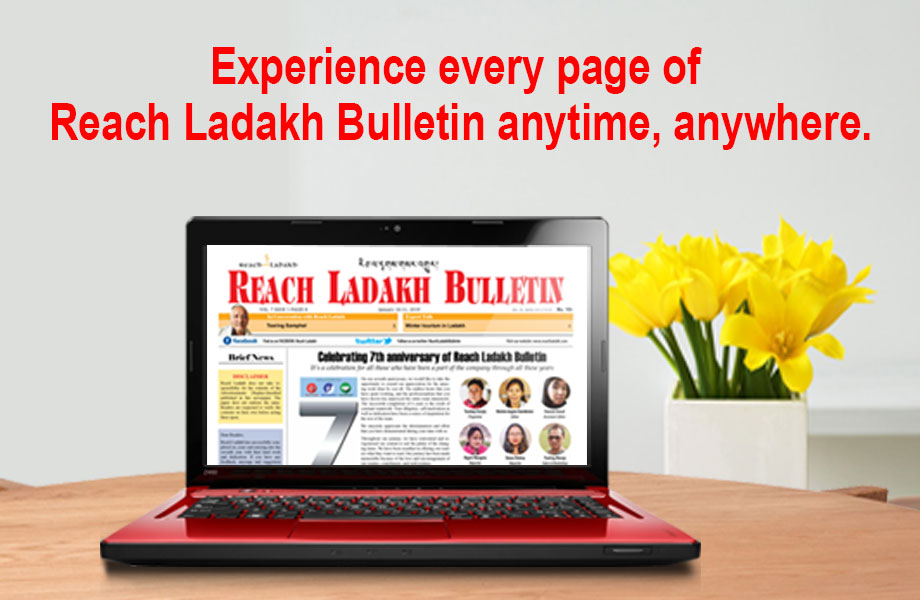 Leh :
For the first time in the history of Ladakh, Dorjay Gyaltson a young and extremely talented boy from a far off village of Nurla Ladakh represented India in Indo-Nepal Cricket Series in Pokharan Nepal, where India won the series by 2-1. 
Dorjay was a member of 15-15 State Cricket Team to play 4th Senior National Cricket Championship held at Agra (U.P). He is also a nominated member of 15-15 Indian squad to visit Sri-Lanka for participating in Indo-Lanka 15-15 Cricket Series at Colombo w.e.f 6th Feb 2014 to 10th of Feb 2014.

Dorjay Gyaltson has shown new path to the youth of Ladakh not only by way of playing cricket in difficult terrain at high altitude, but also participating in another country to represent India.

Recognizing the hard work and dedication towards sports, JKFFCA has incorporated Dorjay as an Executive member of State Association and J&K Sports Fraternity. The association also puts on record the financial assistance provided to Dorjay Gyaltson by Executive Council to play for the country and Ladakh in particular.

15-15 cricket is a modern day exciting format of Cricket to make the game more thrilling and vibrant having its roots in almost all the states of the country under the chairmanship of Navin Agrawal (IPS), Director General DYSS J&K and the President ship of Deepak Joshi, MLA Bhopal.

The aim of the state association is to provide chance to the youth of remote and far-flung areas that doesn't get any opportunities to play through JKCA.