District table tennis tournament concludes in Leh
By
Reach Ladakh Correspondent
LEH, Feb 01, 2018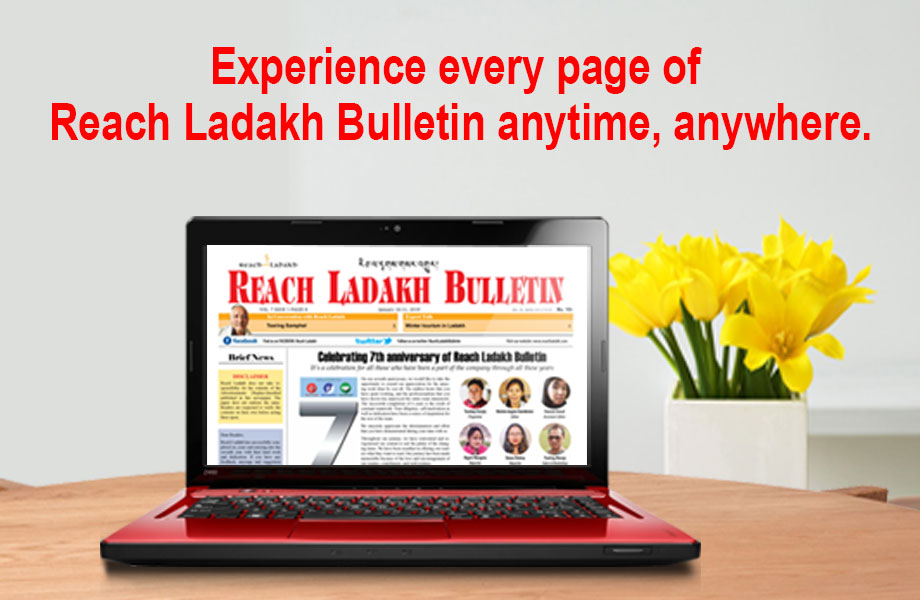 LEH :
The 4th District Table Tennis tournament organised by District Table Tennis Association (DTTA) Leh in collaboration with District Youth Services & Sports Leh was concluded on December 16 at Indoor Stadium Leh.
The senior teams of boys and girl, under 17 boys and girls were participated in the tournament.
Dorjey Motup, Executive Councillor was the chief guest on the occasion.
Dorjey Motup, EC said, conducting such tournament especially during winter season plays a crucial role in shaping future of youngsters. Sports help them in utilising their winter vacation and also help them in their physical and mental development thus making them self disciplined.
He further said that LAHDC is working towards building strong sports infrastructure which will facilitate in over all development of the sports in Ladakh.
Thupstan Wangyal, Vice President DTTA Leh expressed his disappointment about the problem faced in delay of tournament said, "due to unprecedented stop in funding from the J&K State Sports Council this year we couldn't organised tournament early. Eventually J&K Table Tennis Council helped in conducting the tournament but funding problem resulted on overall scenario of the tournament."
Ladakh region being part of the J&K state and it having large number of participation in sport, he hoped for grant-in-aid from the J&K State Sports Council for important nature of tournament in future.
PT Kunzang, Vice-President DTTA Leh, requested the Council and Administration about requirement of a heating provision with the upcoming Indoor Stadium.
He said that poor electricity makes it difficult to play sports at the Indoor stadium which forces them to use diesel generators on high running cost and therefore requested for adequate lighting system in the Indoor Stadium.
Talking about the Gym equipments that were acquired under Army Sadbhavna Scheme which are lying unused, he strongly requested the council and the administration to bring them in use in the larger interest of youth of Leh district.
At the end, prizes were distributed among the winners and the participants.