Diskit Higher Secondary School beat Turtuk by 50 runs in inter-school cricket tournament
By
Kunzang Chorol
LEH, Mar 15, 2016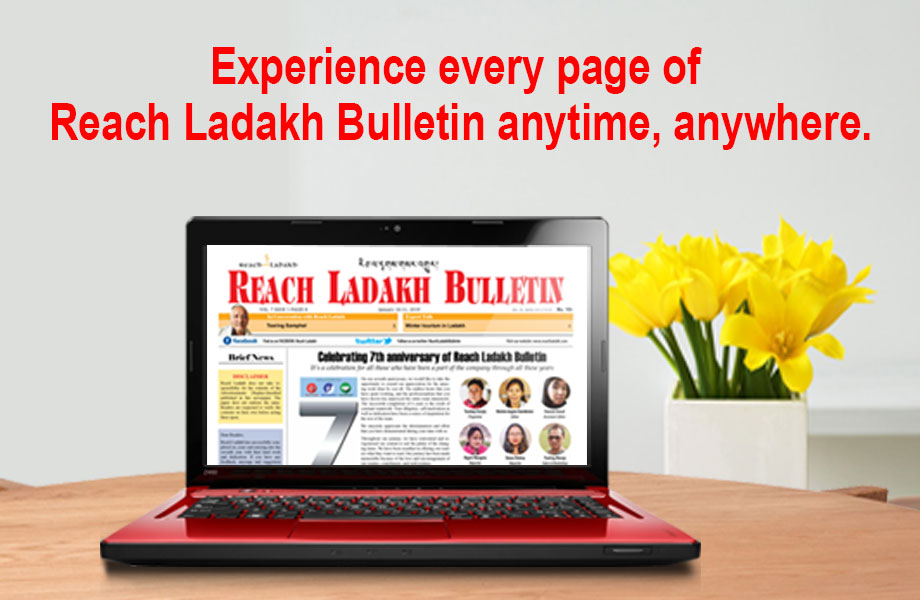 LEH :
The inter-school tennis ball cricket tournament U-19 (boys) concluded on 11 March in which High Secondary School, Diskit won the final match by 50 runs at new sports Complex, Leh.
The tournament begins on 8 March for Govt. Higher Secondary school, Leh and was organised by Department of Youth Services and Sports, Leh.
The first ever tennis ball cricket tournament final match was played between Govt. Higher Secondary School , Diskit and Govt. Higher Secondary School, Turtuk. With 50 runs Govt. Hr. Sec School, Diskit lifted the winner cup of the tournament.
The chief guest of the occasion was EC work, Dorje Motup. Tsering Angchok, Diskit-councilor, Ghulam Mehdi, Turtuk councilor and teachers were also present.
Dorjay Mutup congratulated all the players. He said the Council will put every effort to complete the stadium and to provide better facilities in the future.
Thirteen schools from all the blocks of Leh district participated in this tournament which includes a total of 150 players. The participating schools were Govt. Hr. Sec. School Tingmosgang, Skurbuchan, Khaltse, Saspol, Lamdon, Boys, Turtuk, Diskit, Nyoma, Sakti, Tangtse, Nimmo and CIBS.
Momentos were distributed to all the players in the end. Rinchen Namgyal and Stanzin Nurboo of HSS, Diskit were titled man of the series and man of the man of the match. Lobzang Nurboo from Govt. High Secondary school Saspol was awarded for taking the Hat trick.