Almost 4000 people participated in Ladakh Marathon 2015
Ladakh Marathon recognised by Association of International Marathons and Distance Races
By
Fatima Ashraf Barcha
Leh, Sep 17, 2015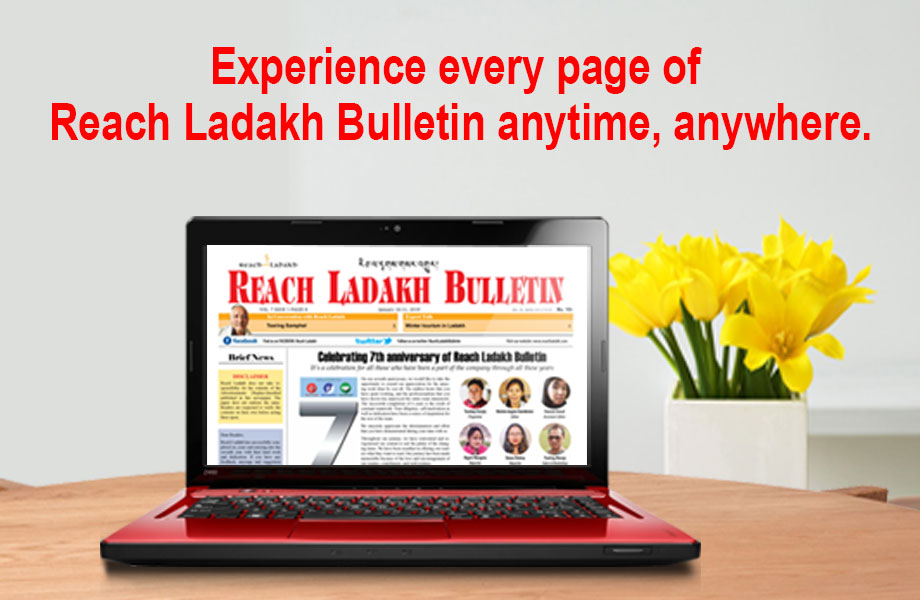 Leh :
Around 4000 participants, both Indians and foreigners took part in the Ladakh Marathon 2015 that was held on 13th September. The event was organized by Rimo Expeditions, a travel company with the support of Ladakh Autonomous Hill Development Council and the Ministry of Tourism & Culture, Jammu, and Kashmir.
The marathon has become a full member of AIMS (Association of International Marathons and Distance Races) which is an organisation of the world's leading races from over 100 countries.
The Ladakh Marathon took place in a series of four events, first one was 7 KM Race which was the shortest race mostly participated by school children. Second was the Half Marathon (21 km) had its route within the town of Leh and its outskirts including the loop that starts at the Shanti Stupa and goes past the village of Choglamsar. The third was The Marathon (42km) which is the world's highest marathon.The route went through Leh and the outskirts of Leh town. And then was The Khardungla Ultra-Marathon of 72km race. It started at the Khardung village to the Khardung La and then downhill.
In Khardongla Challenge LSRC Tsewang Todan with timing 06:33:41 was the winner, followed by Rigzin Norbo with timing 06:41:25 and Tsering Stobgais with timing 07:08:43 was the third position holder. The winners of Khardongla Challenge was awarded a cash prize of ₹50,000/-, ₹30,000/- and ₹20,000/- respectively.
In Full Marathon Female category Tsetan Dolkar with timing 3:40:37 was the winner, Jigmet Dolma with timing 3:42:47 was the runner up followed by Katharina Leuthner with timing 3:47: 18. In the Men's category Fayaz Ali with timing 3:02:31 was winner and Padma Namgail with timing 3:07:30 was runner-up followed by Tsering Tondup with timing 3:12:50 was third position holder.
In the Half Marathon Female Category, Diskit Dolma with timing 1:48:08 was the winner and Tsering Dolkar with timing 1:51:01 was the runner up followed by Stanzin Chondol with timing 1:51:49. In the Men Category Tanzin Nurbu with timing 1:22:48 was winner, Nawang Tsering with timing 1:23:33 was the runner up followed by Lamdon School Student Tashi Paldan with timing 1:24:52.
The first Ladakh marathon took place in 2012. It's message was "Ladakh is back and running" after the 2010 flash flood. In 2012, there were around 1,500 runners. The second and third edition held in 2013 and in 2014 respectively saw more and more participation. Last year there were more than 3000 participants and this year it increased by 1000.
Chhewang Motup, Rimo Expedition Director and organizer of the Marathon, said that organizing Ladakh Marathon is in itself a huge challenge as it takes place on the high altitude. He said that with coming years they hope that Ladakh Marathon will become more popular which will bring sponsors for the armature athletes of Ladakh. He expects this will become a good platform of participation as now it has also been recognized by AIMS, He added that they do get invitations from foreign organization for participation in international events, but it is necessary to train the armatures first and then make them participate on bigger platform.