Advocate Amir inaugurated 8th CEC Ice Hockey Tournament
By
Shotopa
Kargil, Feb 03, 2015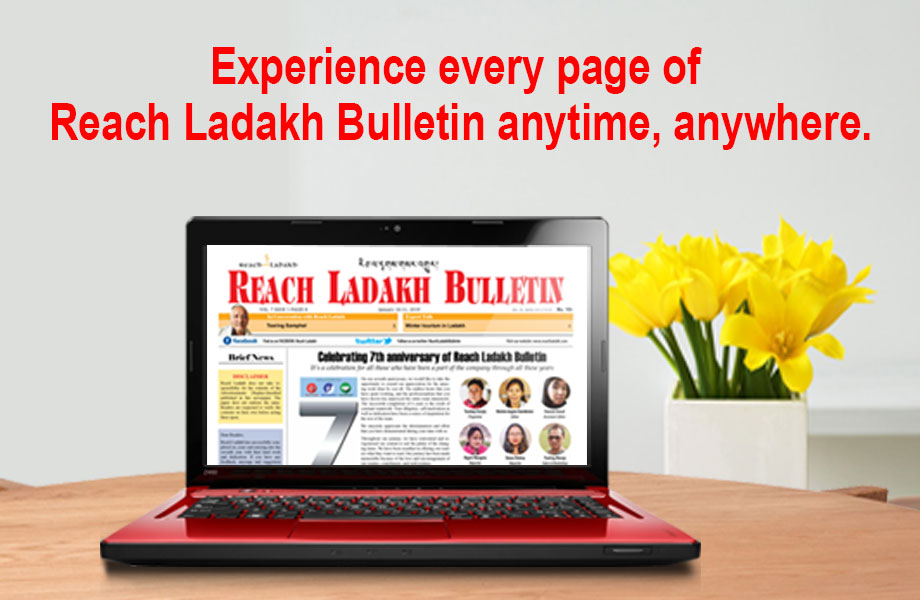 Kargil :
The 8th CEC Ice Hockey Tournament was inaugurated by the acting CEC, LAHDC Kargil, and Advocate Mohammad Amir on 19th January at Kapila Pashkum.  
This year District Youth Service and Sports Department organizes the 8th CEC Ice Hockey Tournament at Kapila Pashkum instead of ice hockey rink of Khree Sultan Choo Stadium Kargil. Due to blockage of Wakha river, a lake has been formed which turned into a natural ice land.
On asking about the safety of the players, District Youth Service and Sports, Kargil officer Mohammad Hussain Rehnuma told that an expert team of the department has checked the ice formation at five different locations, which is more than 2 feet in thickness.
He told that this year due to a stable temperature during the winter, no ice was formed at the Ice Hockey rink at Khree Sultan Choo Stadium, which forced the department to look for other avenues for organizing the tournament and the search completed at Kapila some 25 km away from Kargil.
Around 12 team from all over Kargil are participating in the tournament and a team on the performance will be selected on the finale of the CEC Cup for representing Kargil in the National Ice Hockey Tournament starting form 31st of January at Leh.   
Mohammad Iqbal, senior International player told that there is a great scope of winter Sports particularly in Kargil and Ladakh in general.  The national team is constituted of players form Ladakh but govt. should focus on promoting the game in Kargil also. He further added that financial problem has kept many talented players at bay as the equipments are very costly due to which an ordinary person cannot afford. 
 He expressed his gratitude to the Indian Army for all kind of support to the players of Drass in this particular game.
Others present on this occasion were ADC Kargil Moses Kunzang, District Agriculture officer Kargil Kacho Mohammad, Zonal Physical Education Officer Kargil Mohammad Jaffer.