5th Winter Tourism promotion Ice Hockey Cup 2014 concluded
By
Hajira Bano Balkhang
Leh, Feb 15, 2014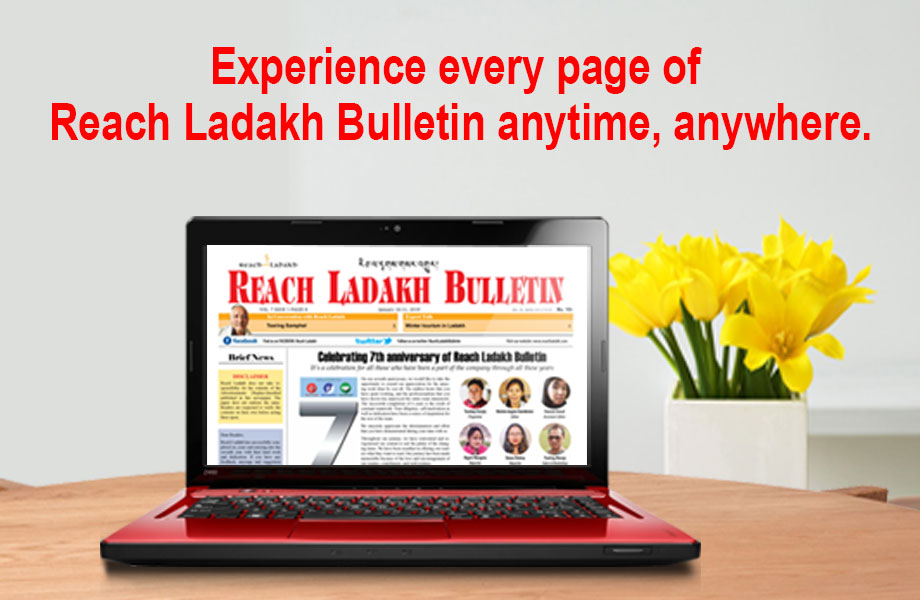 Leh :
The finale was played between LS Red (Ladakh Scout Red) and DHC (Devil's Hockey Club) in which LS Red defeated DHC by 7-2 and won the 5th Winter Tourism promotion Ice Hockey Cup 2014 organized by J&K Tourism Department and Ladakh Winter Sports Club.

Executive Councilor Tourism and CA&PD Mohd Shafi Lasu was the chief guest and other dignitaries present included Ven. Lobzang Nyantak and CEO Tourism Leh Urgain Lundup.

Welcoming all the dignitaries, players and the spectators, Assistant Director Tourism Mehboob Ali said that since last few years the number of tourists visiting Leh has crossed one lakh in summers. The number increased at the time of Sindhu Festival and Ladakh Festival. But the flow gets declined during winters and in order to promote tourism during winter season also the tourism department has decided to start 'Winter Tourism promotion Ice Hockey Cup' in Leh. Last year around 300 tourists visited Leh and this year the number increased to 700 in the month of January 2014. He added that tourism department and Ladakh Winter Sports Club will strive together to make winter tourism a huge success in Leh.

Shafi Lasu appreciated the initiative taken by Tourism Department for promotion of tourists in winter and congratulated both the winner as well as the runner up team for making it to the finale. "It is natural that one has to lose but what is essential is the participation and sportsmanship. Games create a healthy and friendly relation in people". He appealed the young generations to work harder and make it to the Asian Winter Games.

LetsLeh.com Ice Hockey Player of the year 2014 and cash prize of 25000 was awarded to Mushtaque Ahmad Giri. (Letsleh.com is an NGO run from Mumbai, Harish Bhargava, the owner of LetsLeh.com is working with LWSC in promotion of Ice Hockey in Ladakh and announced cash prize of 25000 every year).

Third position and cash amount of 10000 won by ITBP, second rank and cash amount of 15000 was won by DHC and cash amount of 20000 and the winner of the trophy was LS Red.