55 RCC GREF lifts 11th SMART Tennis Cricket trophy
By
Mansoor Hosain Beigh
Shargole, May 18, 2022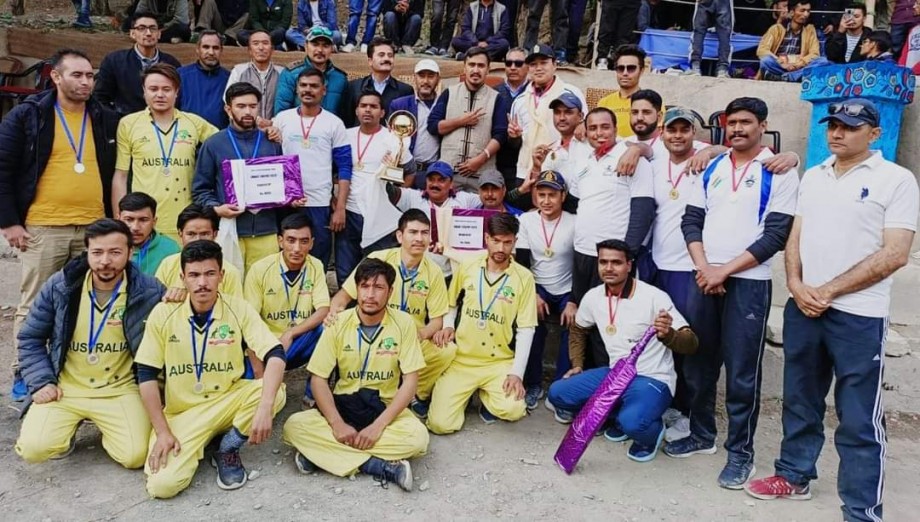 Shargole :
Team 55 RCC won the 11th Tennis Cricket Tournament organised by SMART association Shargole on May 17.
A total of 18 teams from various areas of Tehsil Shargole participated. The final match of the tournament was played between 55-RCC Greef and Dream 11 Drakith, in which 55 RCC won by 7 wickets.
Chief Guest of the occasion, Councillor LAHDC/ Shargole Mohd Ali Chandan appreciated SMART Association Shargole for organizing such a big tournament and other works towards the society and assured to look into all the demands put by the association.
He announced ₹10 thousand to SMART Association and ₹5 thousand each to the winner and Runner team.
Medals and trophies were also presented to outstanding players, officials, and members.
Sponsors of the tournament RUHI Guesthouse and Restaurant Ando presented prizes and cash to Smart Association Shargole.