4th Ladakh Polo Festival concludes in Chushot
By
Reach Ladakh Correspondent
Leh, Jul 18, 2019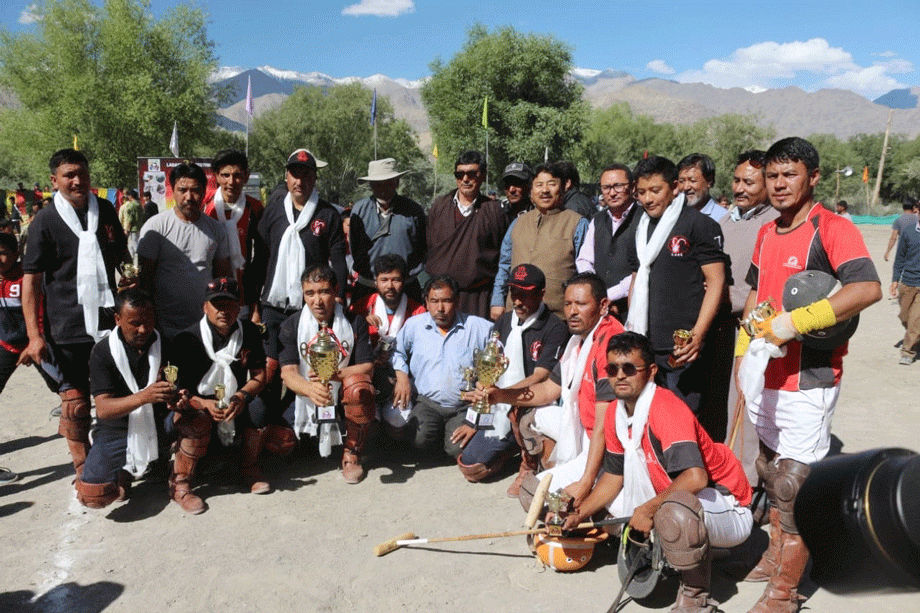 Leh :
The 4th Ladakh Polo festival organised by Indus Chushot Polo Club was concluded on July 17 at Shagaran Chushot Gongma. The festival was carried out for week-long starting on July 11.
The final match of the polo festival was played between Ladakh Scout Regimental Centre and Indus Chushot Polo Club. With 6-4 scores, Ladakh Scouts won the match.
Gyal P Wangyal, CEC, chief guest appreciated the effort of the polo club for organising this annual festival successfully since 2016 to revive the culture of polo sports and to put Chuchot on the tourist map. He assured all possible help from Hill Council Leh.
For the development of Shagaran Chushot Polo ground, he instructed Indus Chushot Polo Club to prepare a comprehensive DPR and assured that the Council will put every effort to pursue the DPR with the centre and the state government. Ladakh Polo Festival is supported by Hill Council, Leh, J&K Tourism, ALTOA, Cultural Academy Leh, and sponsored by Overland Escape.
The festival ended with a cultural show performance and different cuisine, art, culture and dress were exhibited.