Youth initiative raises concern on pollution control measures in Ladakh
By
Kunzang Chosdol
LEH, Apr 05, 2017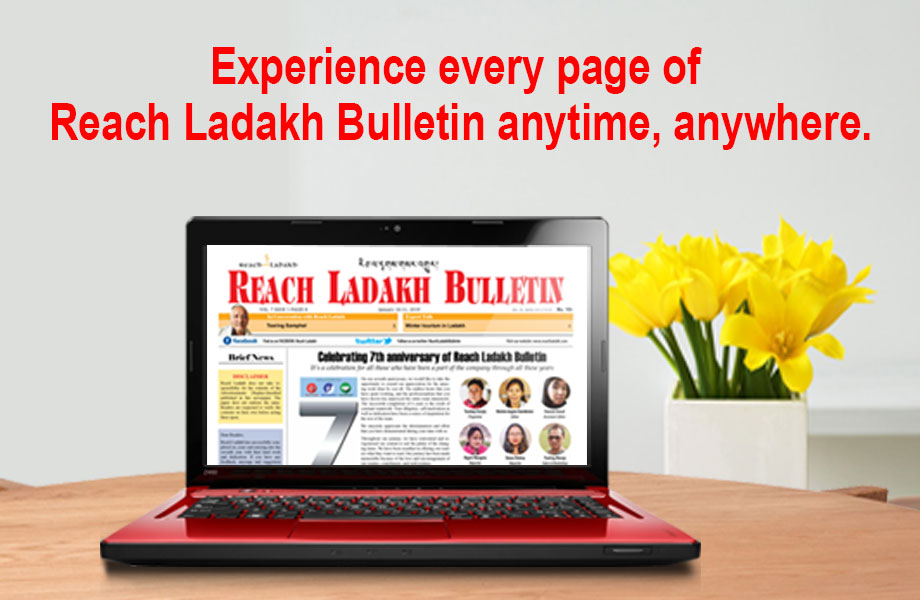 LEH :
Seven youths of Ladakh initiated a cleaning campaign in and around Leh during their leisure hours from March. Garbage piles and untidy surroundings have compelled the youth to think and act on cleaning the areas and also spread the message to every individual to carry out their part in cleaning the environment.
Urgain Skaldan one of the youth said, "Our initiative started from Shashi area of Shey where we saw the heaps of garbage on all sides and decided to clean that area. With this, we continued in Leh town area also. MC Leh and police have extended their help and support".
"Usually people are seen cleaning their home and dump the garbage outside. If we are looking for healthy life and clean environment then we need to keep our home as well as surroundings clean. There is a need of change in the mindset of people", he added.
He further said that during cleaning the area people were seen throwing litters and cigarettes bud while passing by and discourage them by telling it is useless and nothing will change in one day.
Tenzin Jampel said, "At an individual level, we must think about our future and take initiative to keep our surrounding free from garbage. Because if we don't take it seriously, the day is not far that we will also face garbage problem and diseases related to it."
Tsewang Norgyal said, "We should focus on recycling the waste material, what we buy from the shop can be reused in-house for different purposes. If we follow it, the garbage problem in Ladakh can be solved at large".
"The garbage is widely seen in the canals and streams as people throw garbage's leading water bodies pollution'", he added.
The garbage problem in Ladakh is in initial stage as the lifestyle of people is changing along with the growth of tourism industry. Collective work of people is important to make a garbage free society.
The cleaning initiative has been taken by seven youth namely, Urgyan Skaldan, Tenzin Jampel, Tsewang Norgyal, Deldan Wangchuk, Rinchen Norbu, Tundup Gyatso and Jigmat Angmo. They are planning to include school students for such cause in the coming days to continue such initiative in Ladakh.
The problem of the garbage can be overcome when we work collectively for a sustainable future and work individually.
Awareness and action are important at every individual level along with the concerned department to make Ladakh clean and safe for everyone.