Youth arrested for housebreaking offense, goods worth ₹ 2.5 Lakh recovered
By
Stanzin Dasal
CHOGLAMSAR, Dec 05, 2016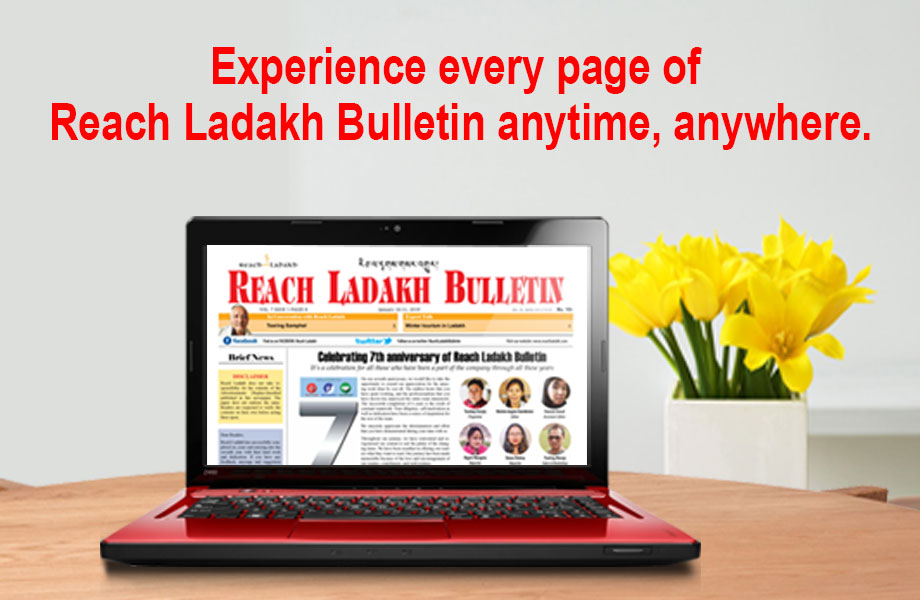 CHOGLAMSAR :
In charge of burglary, three youths between 19 to 23 years old were arrested onNovember 17 in Choglamsar. Police have recovered the stolen items worth ₹ 2.5 Lakh.
A case Under FIR No. 87/16 under section 457 and 380 of RPC was registered at police post-Choglamsar.
Police have seized a Ford Figo car of the three and recovered stolen goods including 2 LED TV, Laptops, Gold chain, mobile phones, camera, LPG cylinders, blankets basic necessities products, utensils, and crockeries.
All three were hailing from different villages and are a school dropout. They were living in a rented house from the past one month.
Addressing a press conference on November 18 , SSP Udaya Bhaskar Billa said, "During the police patrolling the two were arrested suspiciously, after interrogation they confessed the crime following their confession the third accused was also arrested."
It was found that the three used to identify the abandon houses in and around Leh and breakthrough in late night hours.
As in winters people of Ladakh usually settle or go for pilgrimage outside the state and the houses are left abandoned and a maximum of the theft cases are found. SSP urged the locals to report about the inhabitant houses if they are leaving Ladakh in winters to the nearby police station. This will help the beat officers to monitor and to control such crime in near future.
Stating that the three accused from well off families and with no criminal records in the past SSP further added, "I feel involvement of such young age boys in crime is a more like a disease in our society which needs to curb away with the equal participation and cooperation from the civil society, police, and media."
He also stressed that every citizen should report to the police if any kind of theft happens because such initiative will discourage theft and robbery in future to make a crime free society.
SI Rigzin Gurmet said, "They have been in this from the past one month and are living away from their families. All the stolen items are recovered in presence of the magistrate and further investigation is still going on."
He further appealed everyone to know the social responsibility and to take strict vigil on their children in day to day life.
Section 380 RPC - Theft in the dwelling house.
Whoever commits theft in any building , tent or vessel, which building , tent or vessel is used as a human dwelling , or used for the custody of property, shall be punished with imprisonment of either description for a term which may extend to seven years , and shall also be liable to fine
Section 457- Lurking house trespass or house breaking by night in order to commit the offense punishable with imprisonment.
Whoever commits lurking house- trespass by night , or house breaking by night , in order to the committing of any offence punishable with imprisonment , shall be punished with imprisonment of either description for a term which ,may extend to five years , and shall also be liable to fine and , if the offence intended to be committed is theft, the term of the imprisonment may be extended to fourteen years.