Yoga mats roll out at MIMC, International Yoga Day celebrated
Ven. Sanghasena stresses on implementing Yoga in the school curriculum
By
Pal Thiksay Gobi
CHOGLAMSAR, Jun 30, 2016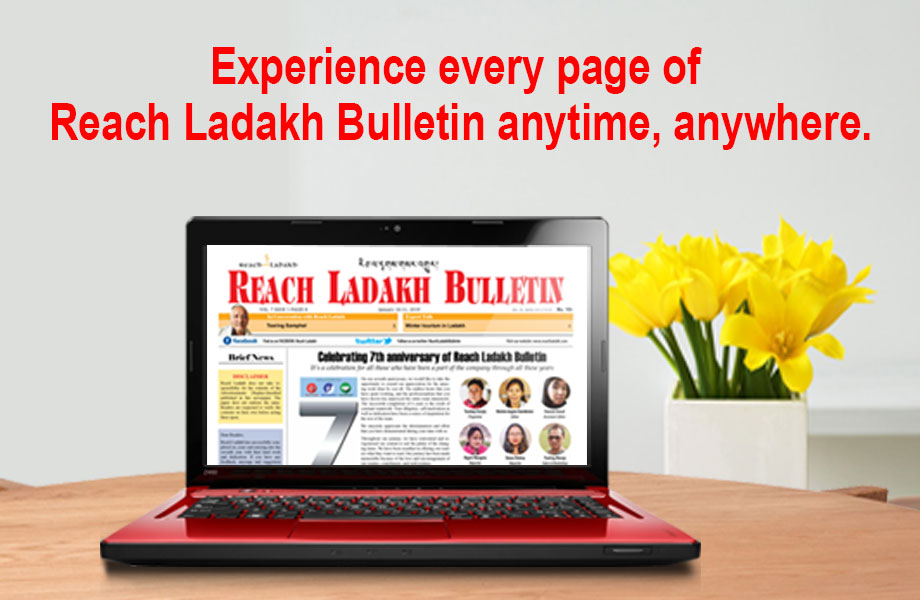 CHOGLAMSAR :
Mahabodhi International Meditation Centre (MIMC) celebrated International Yoga day in collaboration with Nehru Yuva Kendra Leh on 21 May.
The event begins with 2 minutes of opening prayer followed by twenty minutes step by step asanas by the instructor Mike Narada and Yuki.
Dr. Namgyal Block Medical Officer Leh talked about the stages of people who get addicted to drugs and its negative consequences on the individuals and on society.
Ven. Sanghasena , Founder of MIMC talked about the importance of yoga and meditation in one's life to be fit mentally, physically and spiritually. He stressed on implementing yoga within the school curriculum to calm the mind and beat stress among all.
Deputy Commissioner, Leh, Prasanna Ramaswamy G was the chief guest of the occasion. The event was enthusiastically attended by Ven. Sanghasena, Founder of MIMC, Venerable monks from Thailand, Venerable Nagasena, Secretary of MIMC, Venerable Jinananda Administrator of MIMC, Tajamul Ara, District coordinator of Nehru Yuva Leh, Students and many other.